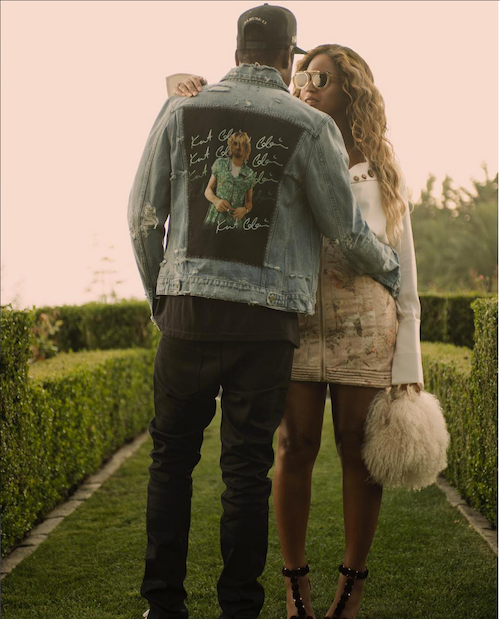 The Carters booked the first flight to Jamaica after their weekend at the Wearable Art Gala.  Now we're wondering if the videos they were spotted shooting mean that long awaited collabo album is in the works.  Pics and deets inside...
Well what do we have here?  Multiple videos being shot in Jamaica?  With the Carters? On motorcycles?
Beyoncé ?!! pic.twitter.com/oH1fg6L6Sc

— suleen (@Sxlxir_) March 20, 2018
Bup bup bup! 
The couple has officially taken over Trench Town, a Kingston district famous for being a breeding ground for reggae stars like Bob Marley.
The locals have been posting on social media about Beyoncé hosting auditions on the islands for extras for a new music video.  Then, she and and Jay-Z were spotted flying through the Jamaican streets on a motorbike.
Beyoncé is now looking for people to audition to be part of a music Video in Jamaica.

— TSB (@ThatsSoBeyonce) March 19, 2018
Beyoncé pic.twitter.com/g5lDHyXZno

— suleen (@Sxlxir_) March 20, 2018
— suleen (@Sxlxir_) March 20, 2018
So, yeah.  It appears they're shooting a project for that collabo album we've been waiting for and/or a video for their upcoming OTR II tour.  Or both.  Word on the curb is that an album is for sure on the way, and Melina Matsoukas is directing a video for it.
Bey and Jay have been spotted riding all around the island, and even stopped in a local barbershop for hours.
Beyoncé shooting another video in a different location pic.twitter.com/oJoAPN8tvM

— TSB (@ThatsSoBeyonce) March 20, 2018
We also wouldn't be surprised if that possible collabo project was a dancehall inspired one. 
By the way, let's not forget that Marcia Aitken reggae track "I''m Still In Love" used on one of their OTR II promo vids:
By the way, the OTR II stadium tour is basically sold out. So additional dates and another major city have been added. The international leg has added a second Amsterdam date on June 20.
In the US, three new cities will go on-sale: Columbus, OH, Columbia, SC, and Seattle, WA.  Second dates have also been added in Washington, DC, East Rutherford, NJ, Chicago, IL, Atlanta, GA, and Los Angeles, CA.
Y'all ready?!
Photos: Beyonce.com/Twitter