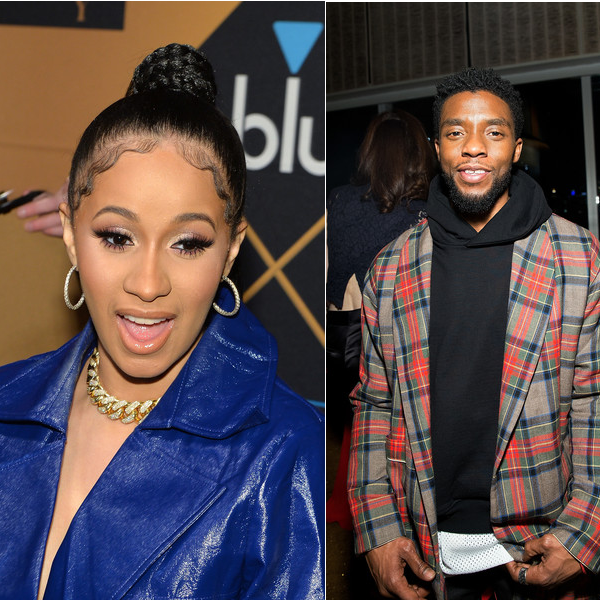 Cardi B and Chadwick Boseman are gearing up to snatch wigs on "Saturday Night Live." Meanwhile, Denzel Washington is gearing up to return to Broadway. Deets inside...
The hottest rapper in Hip Hop and the hottest actor in Hollywood are about to join forces for an epic episode of "Saturday Night Live."
See you soon #SNL! pic.twitter.com/O3IQuEEsP7

— Chadwick Boseman (@chadwickboseman) March 18, 2018
Cardi B and Chadwick Boseman are scheduled to appear on "SNL" April 7th where the Black Panther star will put his acting skills to work as the host and the "Bartier Cardi" rapper will hit the stage for a musical performance. This is will be the first time on SNL for both Cardi and Chad, but we bet it will not be their last.
Hmm…we wonder if he'll do a Black Panther skit like his co-star Sterling K. Brown did during his hosting gig last week.
By the way, Black Panther is STILL making history. After crossing the $1 billion threshold at he box office, the Marvel superhero film became the "first time a film has held the top spot for five weekends in a row since 2009's Avatar." YAS!
In Broadway news...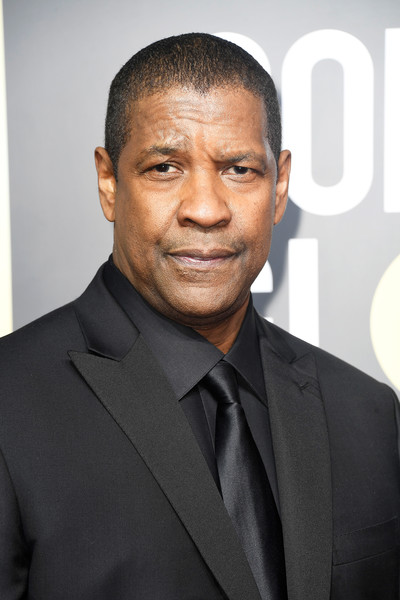 Denzel Washington is back to Broadway!
The two-time Academy Award winner and Tony Award winner is set to star in Eugene O'Neill's The Iceman Cometh, which will run for 14 weeks. The famed actor will play a salesman named Theodore "Hickey" Hickman.
Here's a synopsis of the The Iceman Cometh:
Set in the summer of 1912 at Harry Hope's saloon on New York's lower west side, this is O'Neill's classic story of a freespending, boisterous salesman who compels his fellow barflies to confront their pipe dreams.
The first preview is scheduled for March 22nd at 7pm EST at the Bernard B. Jacobs Theatre.
Denzel's last Broadway appearances included starring in A Raisin in the Sun in 2014 and FENCES in 2010 (the stage play, not the movie).
Also, the Tony Award winner will add yet another award to his arsenal of achievements. He will receive New Dramatists' 2018 Distinguished Achievement Award, an honor that's previously gone to stage artists, including Audra McDonald, Bernadette Peters, Edward Albee, Meryl Streep and more.
He'll be presented the award at New Dramatists' 69th Annual Spring Luncheon tribute on May 15th in New York.
Still killing it!
Photos: Getty