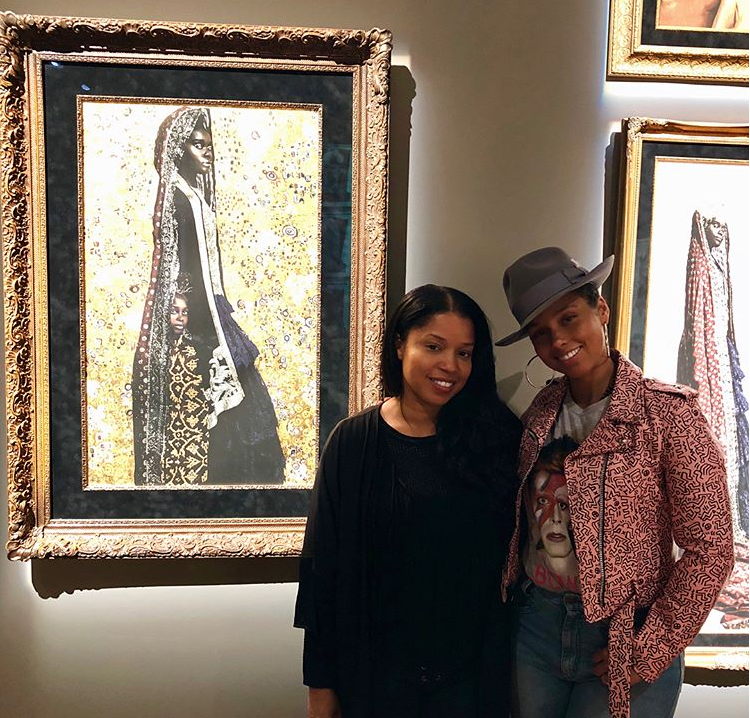 Alicia Keys and Mashonda are still playing nice…and so are Blac Chyna and Rob Kardashian. Proof inside…
Who says the wife and the ex-wife can't get along? Especially when the ladies weren't quite fond of one another a few years ago. However, all of the drama is in the past and Swizz Beatz's wife Alicia Keys and his ex-wife Mashonda have found a sweet spot where they can get along. And not just get along for the sake of the kids. Like, really get along.
So much so, the R&B songtress stepped out to support Mashonda for the "Her Time Is Now" art exhibit, hosted by her ArtLeadHer group, held at Donna Karan's Urban Zen Center in NYC.
Since calling a truce, it appears Alicia and Mashonda have built a healthy friendship. They can co-exist forfamily functions, they vacay together, appear in music videos together, and now they're supporting one another's endeavors. Can't be mad at that. They have even given each other nicknames, dubbing one another "Golden Girl."
"Ayeeee!! Look at sis.. one day y'all will know why we call each other 'Golden Girls.' Thank you @aliciakeys for stopping by the #HerTimeIsNow exhibition. And for supporting the artists!! Check out Alicia's IG story for more gorgeous images!! @artleadher x @nicholawola," Mashonda captioned on Instagram. 
"Congratulations to my golden girl @mashondatifrere and @artleadher for a gorgeous curation of "Her Time Is Now" with @donnakaran ! These artists are amazing and the vibe is [fire emojis] Welcome to @thedeancollection Artist @tawnychatmon — "The Awakening" series is [fire emojis] Also loved the beautiful work by @lacey.mckinney.3 and @nicholawola — So if you're in NY don't miss this experience at @urbanzen 705 Greenwich St NYC Today's the last day!!," Alicia wrote on Instagram.
Well, good for them.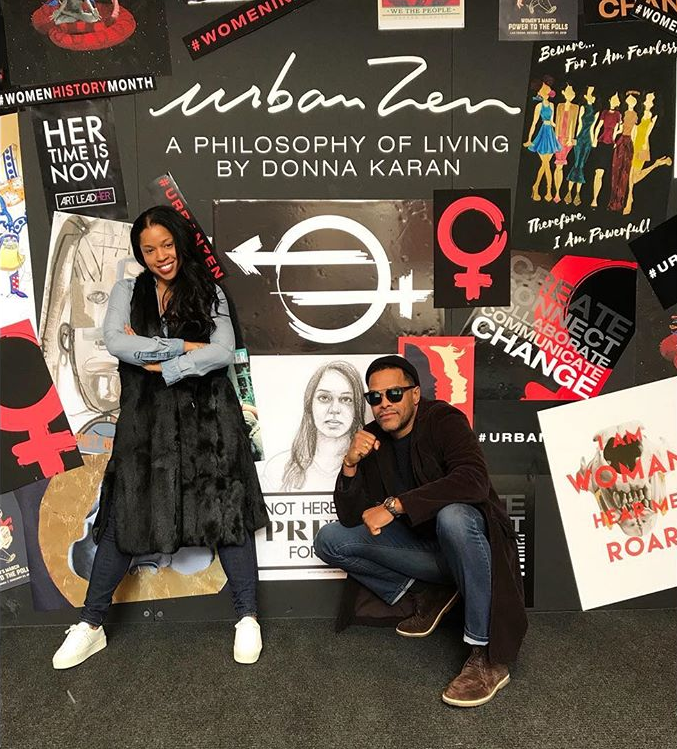 Singer Maxwell also came out to support.
Speaking of exes getting along...
Despite all the BS Blac Chyna and Rob Kardashian have gone through (and it has been A LOT), it appears they can still be more than cordial on special occasions.
Over the weekend, Rob celebrated his birthday and his ex-fiancée Blac Chyna, who's currently dating an 18-year-old, posted a birthday tribute to him from herself and their daughter, Dream Kardashian. Well, that was nice of her.
Rob celebrated his birthday with his baby girl, his sisters and his mom during an intimate get together. And he's looking a lot all that gym work and dieting is paying off. Peep a few flicks from his birthday below:
Happy birtbday to me :) pic.twitter.com/hXTnlfEvMZ

— ROBERT KARDASHIAN (@robkardashian) March 17, 2018
Adorbs!
EXTRAS:
1.  In case you care, Aubrey O'Day from Danity Kane wrote a song possibly about having an affair with Donald Trump, Jr., who recently announced his divorce.  Their affair allegedly began the couple's downward spiral.  STORY
Photos: Mashonda's IG/Blac Chyna's IG