Solange is flossing in Calvin Klein's newest campaign and she had some creative control for the ad. Pics and deets inside….
THIS is how Solange rocks her Calvins.
The songstress is the face of the new Calvin Klein Underwear and Calvin Klein Jeans global multi-media advertising campaign. And, of course, she slayed. Did you expect anything less?
The campaign introduces an evolution in the CALVIN KLEIN brand's globally recognized #MYCALVINS call to action: "Our Family. #MYCALVINS."
The debut set of visuals mark the first moment of the new "Our Family. #MYCALVINS" campaign rollout, with a series of campaign launches coming down the pipeline. The concept debut serves up musical family vibes just in time for the holiday season.
Shot by photographer Willy Vanderperre, the campaign features the soulful songstress and her personally curated cast of singers/songwriters, including Kelela, Dev Hynes, Caroline Polachek, and Adam Bainbridge of Kindness.
As expected, Solo's musical family floss in their Calvin Klein underwear and jeans that fans can cop online or in stores.
The group is shot together as a "chosen" musical family, illustrating the overarching message of the campaign. The evolved #MYCALVINS concept has family at its center, a display of unity between strong individuals, further emphasized by the symbolism of the traditional American quilt.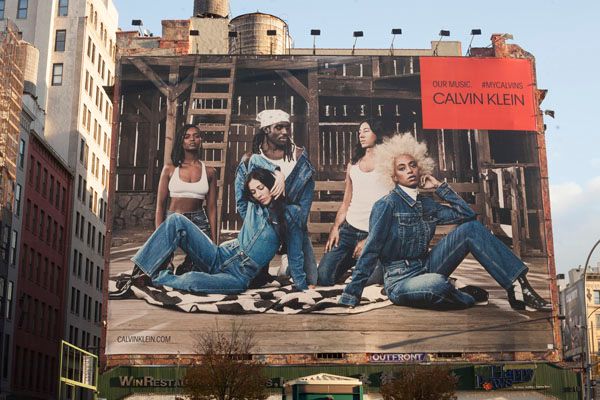 Chick continues to prove why she's a force to be reckoned with, both in front of and behind the camera lens.
Photos: Willy Vanderperre