If you've been twiddling your thumbs waiting to hear what Blac Chyna sounds like as a rapper, it's your lucky day.  Listen to the first snippet of her new track "Pop That P***y Like A Pistol, Yeah" inside (we know, we know).
Blac Chyna is instructing folks on how to pop that p***y, as if there's not already a thousand instructional rap songs on how to do this here.
But we can't even blame Chy for breaking into the rap business like plenty of her fellow former stripper colleagues.  It worked out for some.
We told y'all previously the model/reality star/Rob Kardashian's & Tyga's baby's mother was embarking on a rap career after she was inspired by Nicki Minaj.
Now, she's teamed up with producer Mally Mal on her new track.  It's a smart move, Mally produced Tyga's first hit as well.
She's working on her first album, and already pulled inYo Gotti, Tory Lanez, and Rae Sremmurd's Swae Lee.  She was actually spotted wining and dining with Playboi Carti multiple times this weekend, making rumors swirl about a new romance.  But he may just be on the roster too.
Check out a snippet of "Pop That P***y Like A Pistol, Yeah":
Hmph.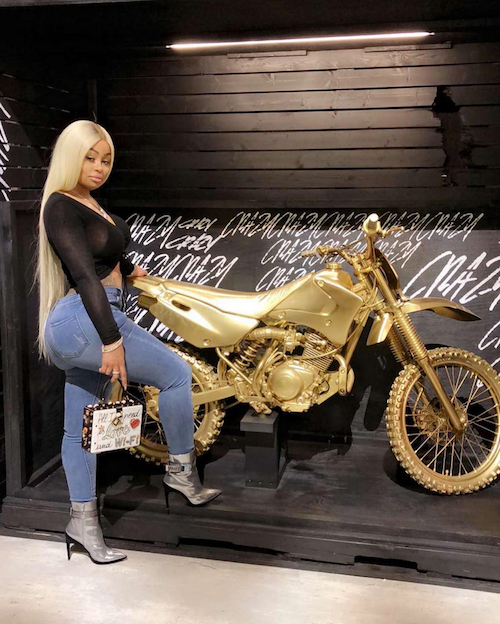 It's just the hook, but we can already tell it's a hot beat and a sexed up look that's going to save her.  And her "skills."
Photos: Instagram