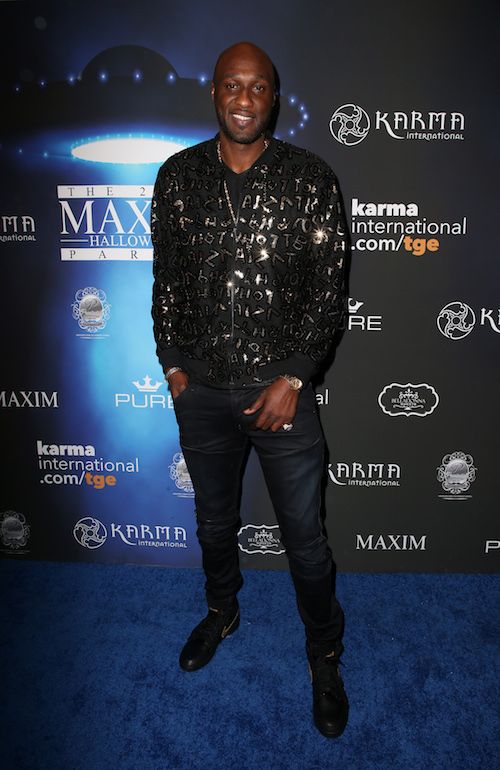 Lamar Odom completely fell out in a nightclub Sunday morning, and his people are seemingly covering for him (again).  Deets and video inside...
Recovering addict Lamar Odom, pictured above at MAXIM's Halloween party a couple weeks ago, has seemingly been on the up and up lately. But around 2AM Sunday morning, he was at Bootsy Bellows on the Sunset Strip passed all the way out.
A clubgoer shot video of a collapsed Lamar right as security rushed in to help him. The person who shot the video, according to TMZ Sports, says they saw Lamar was drinking heavily throughout the night. As we all know, Lamar has a history of drug and alcohol abuse, which landed him in an induced coma in 2015 and rehab within the last year.
The former NBA star pledged to stop the drinking and drugs, but he's been heavy on the L.A. party scene lately at nightclubs and stripclubs.
Interestingly, Lamar's reps are solely chocking this incident up to dehydration...from an intense workout earlier in the day:
Lamar's rep says he collapsed due to dehydration after an intense workout earlier in the day without the necessary fluids in his system. They also said it was very hot in the club, while adding ... he's "doing great."
Dehydration also happens when you drink way too much as well...
Photo: WENN