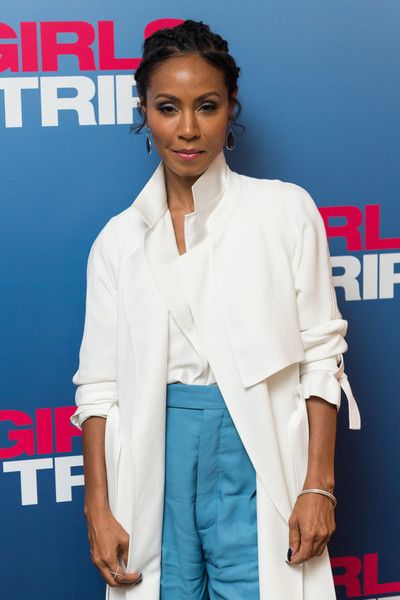 Jada Pinkett Smith is tired of y'all (and Leah Remini) saying she's a Scientologist, and she's clearing her name once and for all....
For years, it's been a well-spread rumor that Will& Jada Pinkett Smith are Scientologists.  Much of the rumor fs based on certain things Jada has been accused of saying in interviews, where many INTERPRETED her comments as though she was a follower of the controversial cult religion.  Some folks believe Will has admitted this himself in one way or another while explaining his beliefs and how he raises his kids.  Others say the fact they previously would hang super tough with Scientology "face" Tom Cruise, that it confirmed their Scientology involvement.
Former Scientologist Leah Remini came out again this week exposing Jada for allegedly being a part of the "religion" that has been accused of fraudulent activities, money grabbing and brainwashing.  In fact, she claimed Jada is a "devoted" Scientologist.  Now, Jada's had enough.
She took to her social media platforms to dispel the rumors, an to explain that she has studied and respects many different religions.  but she is not an official follower of any.  She said:
"I have studied Dianetics, and appreciate the merits of Study Tech… but I am not a Scientologist."
Here's her post in full:
But one thing she does support in full, though, is Rihanna's new Fenty Beauty collection.
Because, honestly, this Fenty Beauty is what we should really be talking about.
One time for queens supporting queens!
Photo: Getty