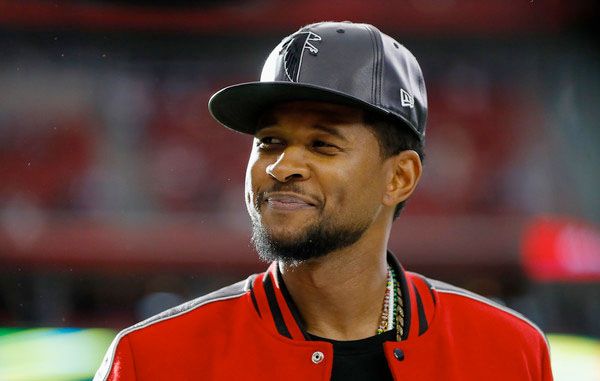 2017 just keeps getting worse for Usher. Now, the man who filed papers on Usher in regards to the singer's alleged Herpes infection is spilling deets about their alleged rendezvous. Find out what he said inside…
With a little over three months left in the year, maybe Usher should just sit out the rest of 2017. It's only getting worse for the R&B crooner.
Now, Usher's male accuser is spilling tea about their alleged sexcapades. The unidentified man (for now) claims he and the "Let It Burn" singer had sex inside of a Koreatown spa in Los Angeles and that's when he was exposed to genital herpes, according to TMZ. It's still unclear if the unidentified man actually contracted the disease.
As of now, only one of his alleged victims tested positive for herpes and that's jazz singer Laura Helm. She recently revealed herself and detailed her times with the singer HERE. Then, there's Quantasia Sharpton who tested negative for herpes, but she's still suing because she felt her rights were violated.
There's a third unidentified woman (also represented by Lisa Bloom) who is also spilling some tea about her sexual contact with the singer. She claims she contracted the disease after two sexual experiences with Usher. This woman also reportedly said she was pregnant (she didn't say if they were his) and that her twins were stillborn due to being infected with herpes.
And for whatever reason, the Atlanta singer is still refusing to take an STD test.
This is just SO messy on so many levels.
Photo: Getty