"Basketball Wives: LA" star Draya Michele has been announced as the new face of Secret Kisses Lipstick & Lip Gloss line...alongside "BBW" star Evelyn Lozada. Did this company hand out a group deal to the BBW franchise or something? Get the deets inside and find out about Snoop Dogg getting busted for having weed on the tour bus....
Not sure what the fascination is with what Basketball Wives put on and around their lips, but yet another "BBW" star is "coming out" with a lip gloss line (or just being the face...it's not 100% clear yet).  First there was Jennifer Williams....then Evelyn Lozada...now pretty young thing Draya Michele has gotten her hands on the VH1 Welcome Kit To-Do List and has nabbed th new face of the Secret Kisses Lipstick and Lip Gloss line.
The line consists of 35 shades. 
Draya says, "I make sure that I'm styled to the "T" when I step out of the house, paying very close attention to detail.
I wouldn't leave without my shoes or more importantly my smile... Secret Kisses, dress up your lips. XO XO."
Ronell "Big Gates" Levatte, founder and owner of Secret Kisses, added, "There is no denying the fact that Draya Michele exudes the bold and exotic flavor embodied by Secret Kisses.  We are excited to welcome her to the family and know that she is going to be a dynamic representation of the brand".
Oh.  Congrats.
Meanwhile,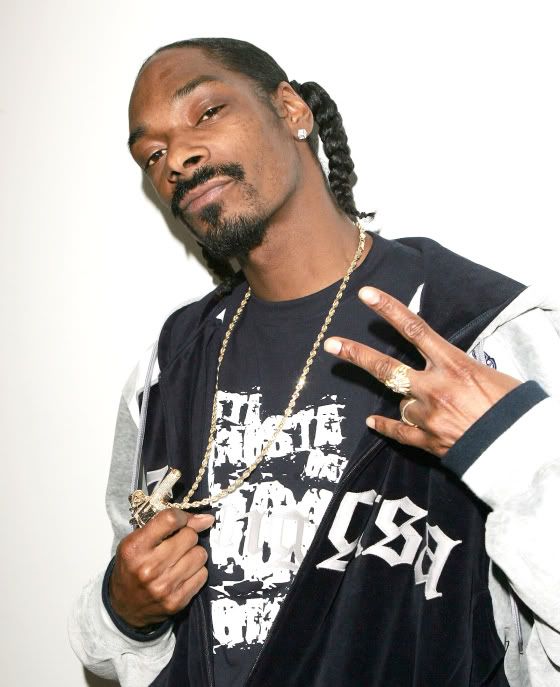 Over the weekend, rapper Snoop Dogg was busted in Texas at a border patrol checkpoint in Sierra Blanca, a small town in West Texas, when drug-sniffing dogs picked up the scent of weed on his tour bus. 
The border agents found a red prescription bottle on the bus containing several joints and a half-ounce of weed.
Although Snoop admitted to the weed and has a prescription for cannabis in California, that ish doesn't fly in Texas! 
Snoop was issued a citation for misdemeanor drug possession and released.  If he wants, he can challenge the citation or pay a $537 fine to make it all go away.
 
The Randomness:
1.  PETA blasts Dr. Dre for fur headphones.  Story.