After suffering since the Holidays from mild kidney failure, Nick Cannon was released from L.A.'s Cedars-Sinai over the weekend.  And he's back home with Dem Babies and wife Mariah.  Deets inside...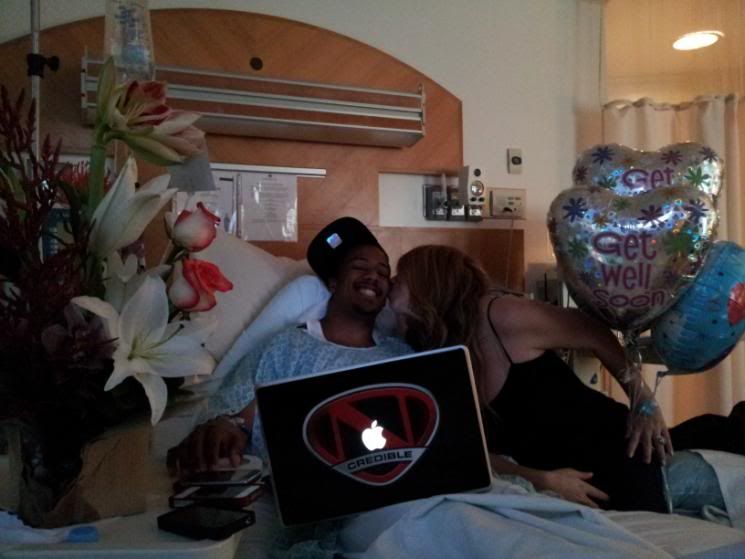 Nick has recovered from his illness...with much help from his doting wife Mariah.  After getting a shape-up and tons of hugs and kisses, he was released from the hospital over the weekend.  His reps say he is already slated to return to hosting his morning radio show next week:
"Nick Cannon was released over the weekend to be with his family. He is resting and recovering at home and would like to thank everyone who has expressed concern, well wishes and prayers.

He plans to return to his live morning radio show broadcast Rollin' with Nick Cannon on 92.3 NOW FM on January 17th."
Stay healthy Nick!