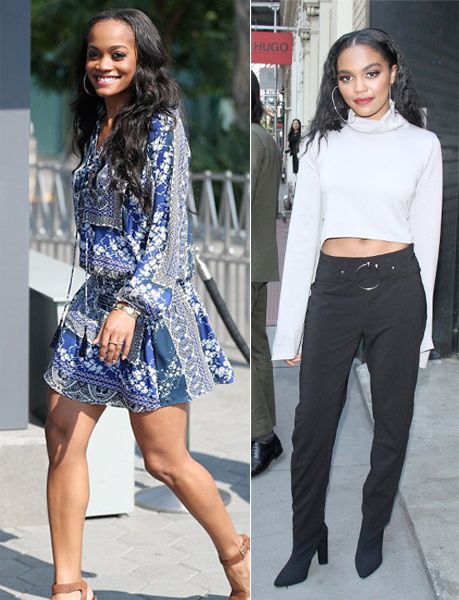 "Bachelorette" Rachel Lindsay is gushing about her fiancé before revealing who's the lucky guy. YBF actress China Anne McClain is hot on the Descendants 2 promo trail. More inside…
"Bachelorette" Rachel Lindsay has narrowed it down to three suitors on the show, but she's already gushing about her finace. Oh yes, she's engaged to be married. We just don't know who out of the three final contestants.
The Dallas native, above heading to an "EXTRA" interview in Universal City, seems to be head over heels in love with the man of her dreams. PEOPLE magazine caught up with the YBF lawyer at Sports Illustrated's Fashionable 50 event where she gushed on what she and her fiancé are up to these days.
"I love my fiancé," she spilled. "I just saw him yesterday. We just finished having our little rendezvous. We called it Happy Couples Weekend."
Aww.
Is it Bryan, Eric or Peter? We're dying to know.
"Every time I spend more time with him, it's even better," she added. "I try to anticipate every single situation, but there are some things you just can't prepare yourself for. He watches every [episode], and then we talk about it, and we move on. But that's us."
So when are they trekking down the aisle?
"He's more of a hopeless romantic than I am!" she said. "So he wants to wait a year too, but probably sooner. I think he's just following my lead."
Hmm...who do we think it is?
Speaking of her suitors…
We were out and about in the city and spotted Eric Bigger rocking a beard. Looking good.
Tune in Monday to see who's next to get the axe.
Elsewhere in the Big Apple...
YBF Teen China Anne McClain is all grown up!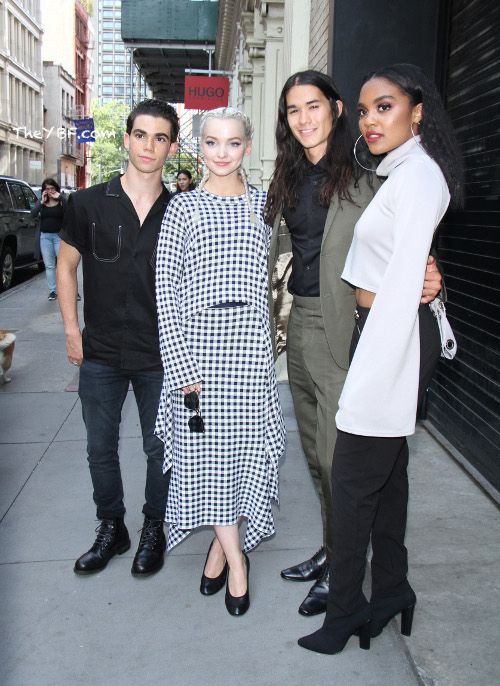 While her sister Sierra McClain takes over "Empire," China is gearing up for the release of the Disney film Descendants 2.
The 18-year-old linked up with her co-stars Cameron Boyce, Dove Cameron and Booboo Stewart in SoHo before making their press rounds.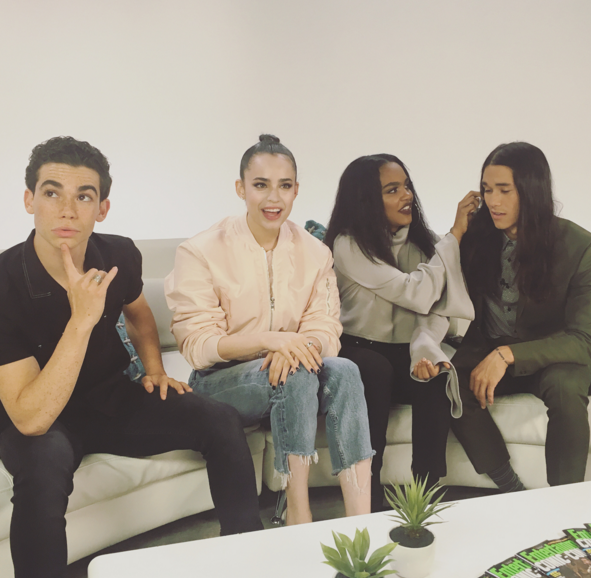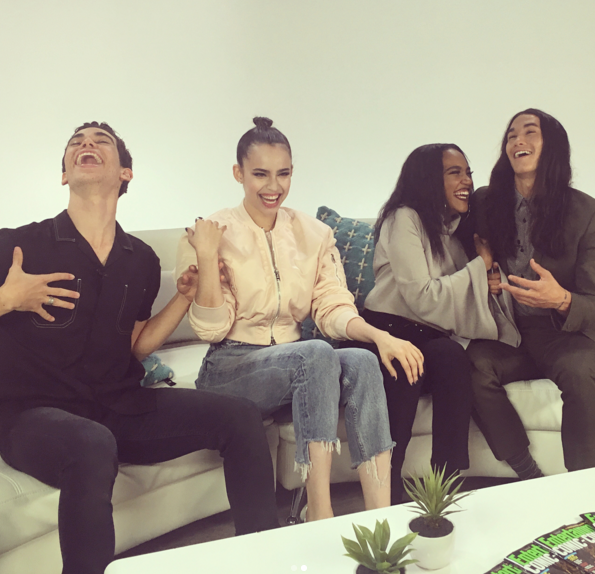 Looks like this group is all about having fun while working.
You can round up the kiddies for a Friday movie night when Descendants 2 premieres on July 21st at 8pm EST on the Disney Channel.
Photos: Backgrid/Instar