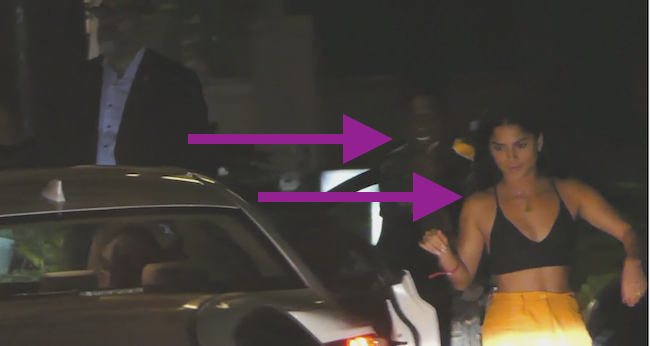 A video just surfaced showing Kevin Hart getting suspiciously close and chatty in Miami with an unidentified brunette.  But, is it actual proof of "cheating" as the report says?  We've got the video inside.  Judge for yourselves....
When you're the new king of Hollywood, the rumors will come at you fast.  And this one's a doozy.
Radar Online posted a video today claiming to prove that comedian/actor Kevin Hart is cheating on his pregnant wife Eniko Hart.
Chile....
The video, captured on July 3rd, shows Kevin sitting in the front seat of a Lexus car with a driver in the driver's seat.  He gets seemingly flirty with a brunette in the backseat.  Kev had just left LIV after partying there for his 38th birthday.
The two closely talked and laughed for several minutes as the door to the car was interestingly left open.  They were right outside of his luxury Miami hotel when this video was taken, and considering how open the two are about their chit chat session, it seems to be an innocent little talk.  And surely Kevin wouldn't be so careless to be this open with his ish.
Right?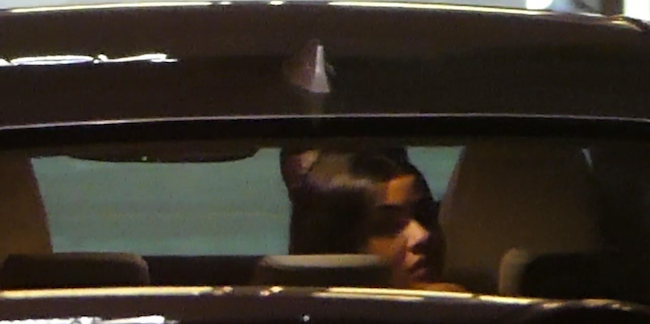 With that said, this innocent talk went down at 5AM after a whole day of partying and drinking for Kevin's birthday celebration.  They apparently talked in the car for 20 minutes, with the mystery chick looking over her shoulder several times.
The woman in the video was spotted hopping out, and walking to the other side as Kevin reportedly hopped in the back seat with her.
Check out the video for yourselves HERE.
Thoughts?
Kevin's reps allegedly deny any wrongdoing.
Photos: Radar Online