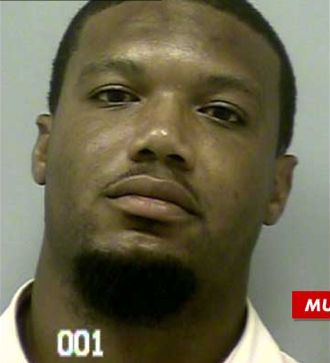 Atlanta Falcons running back Michael Turner got a bit carried away with his Monday Night Football celebration and was busted for a DUI. Get the deets inside.......
Apparently Atlanta Falcons running back Michael Turner celebrated his Monday Night Football victory over the Denver Broncos with a few too many drinks. 
The baller (who scored a touchdown and rushed 42 yards) was arrested for DUI, in his black Audi R8, around 4:06 this morning for driving 97mph in a 65mph zone in the Atlanta area.  Cops reported that they believed Michael was under the influence when they stopped him. 
During the stop, Michael refused to take a breathalyzer test and was taken to Gwinnett County Jail.  He was released two hours later on $2,179 bond.
We will keep you posted......