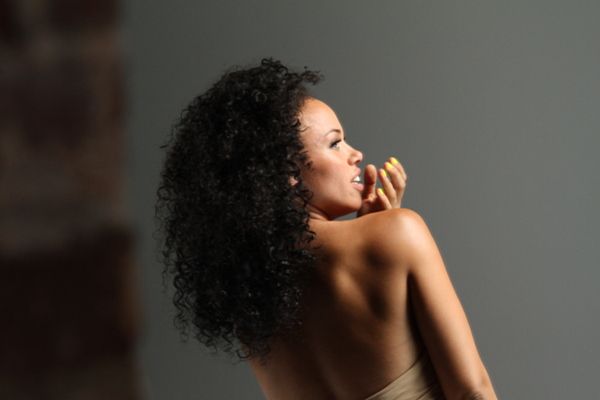 YBF chick Elle Varner just dropped her newest video for her single "I Don't Care."  Check out the fab chick's romantic scenes inside, plus what Mariah has to say about the rumors of a feud with fellow "Idol" host Nicki Minaj...
Elle's newest Lenny Bass-directed visuals were shot in Brooklyn and portrays young couples that are helplessly in love while battling various forms of discrimination.  And based on her previous vids Elle indeed seems to be a hopeless romantic at heart.
Check out the NYU grad's video for the Pop & Oak prodcued song below:
You feelin' it?  Elle is currently on her own tour that kicked off earlier this month, and is set to open for Nas for their New Year's Eve concert at Radio City Music Hall.
And with rumors swirling that "Idol" judges Nicki Minaj & Mariah Carey are having a diva feaud already--and it's only Day 2 of auditions--Mimi is shooting them down.
The "Triumphant" singer hinted to MTV that it's just rumors.  And asked, "How you gonna feaud in 2 days?"  Well...we've seen worse Mimi.  Ask Demi Lovato & Simon Cowell.
Photo credit: Lamont "Liquid" Burrell