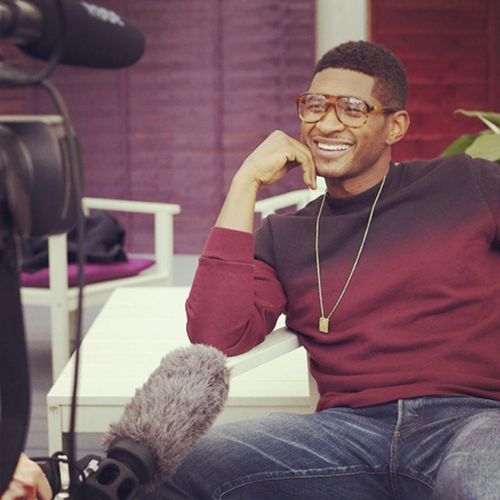 Usher is gearing up alongside Shakira to replace "The Voice" coaches Christina Aguilera and Cee-Lo.  Deets inside...
For the upcoming next cycle of "The Voice," Christina Aguilera and Cee-Lo will be taking a season off to work on their music, tours and tv projects.  So, R&B/Pop man Usher has been tapped to keep one of the seats warm.  And Latin bombshell Shakira has been tapped for the other seat.
The show's Executive Producer Mark Burnett said, "Usher is not just a singer or an entertainer, he is a global icon."
The L.A. gig is also good for Usher's new schedule as a full-time primary custody dad, so he canhave his boys in one place for a certain amount of time.
As for the semi-surprising change-up, Deadline.com reports:
When it expanded The Voice to two editions a year, NBC brass said that not all Voice coaches will be able to do both cycles of the reality singing competition because of the demands of their music careers. NBC chairman Bob Greenblatt said the network was "happy to accommodate" Green and Aguilera's commitments. "The participants on our show benefit from our coaches' expertise and their continued success in the music business allows for significant new contributions to the contestants when they return," he said.
Both Christina and Cee-Lo will return the following fall.  You excited to see Ursh take on a prominent role on a music competition show?
Pic: Twitter