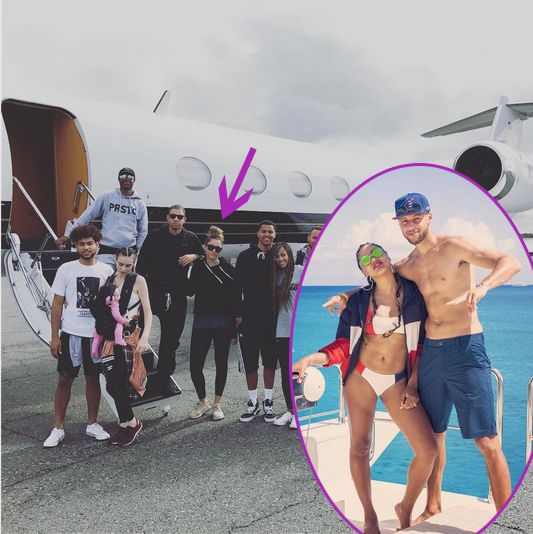 It appears there may a love connection between Doc Rivers' daughter Callie Rivers and Steph Curry's brother Seth Curry. Check out the possible dating receipts, peep more pics of the Currys having fun on vacay and get the latest on Kevin Durant's new contract with the Warriors inside…
After news broke about Seth Curry signing the biggest NBA deal ever and the Warriors winning the NBA championship, the Currys jetted to Turks & Caicos to celebrate.
And look who joined in on the festivities...
Doc Rivers' daughter Callie Rivers was posted up with the Currys outside of a private jet as they embarked on their much-needed vacation. She's standing next to Seth on the left rocking the tan Yeezy sneakers.  And accoridng to Steph and Ayesha, it was strictly a "Siblings and Significant Others" trip.  Since Callie isn't a sibling....
We noticed they both have posted pictures while on on the island, but they haven't posted any pictures of each other, nor are there any pictures of them together, but they're cleary soaking in the same views.
Here's a side-by-side of the new alleged couple: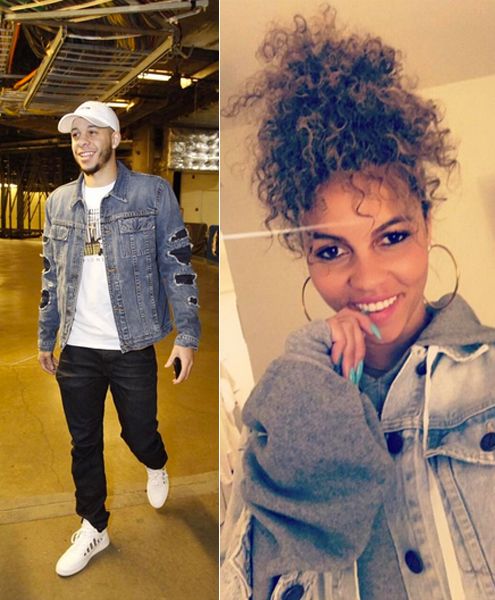 Scrolling through Callie's Twitter, we noticed she dropped a few hints about her new "man," although she never mentions him by name she did mention an upcomong vacay: 



Callie seems to have a type…an NBA type to be exact. She has been romantically linked to several NBA stars, including Kyrie Irving, Paul George, and DeAndre Jordan. Hmph.
Meanwhile, Steph and Ayesha Curry are busy being all wrapped up in love: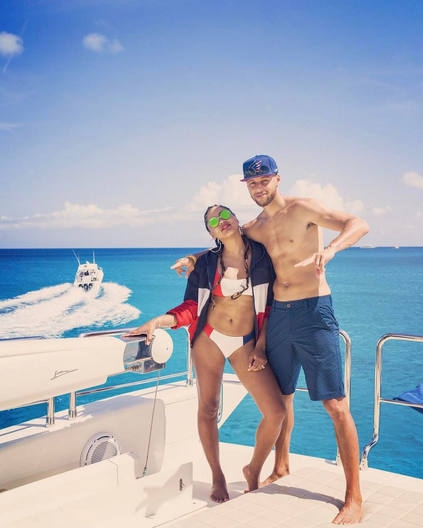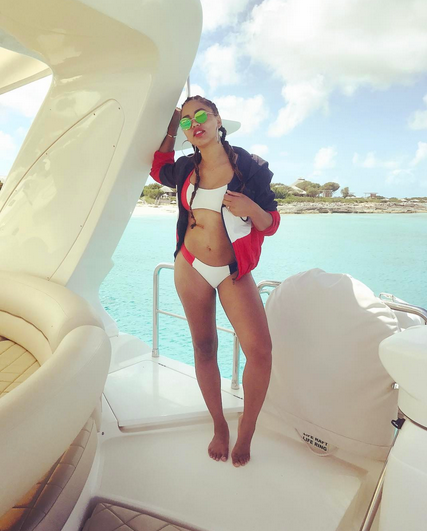 They're so cute.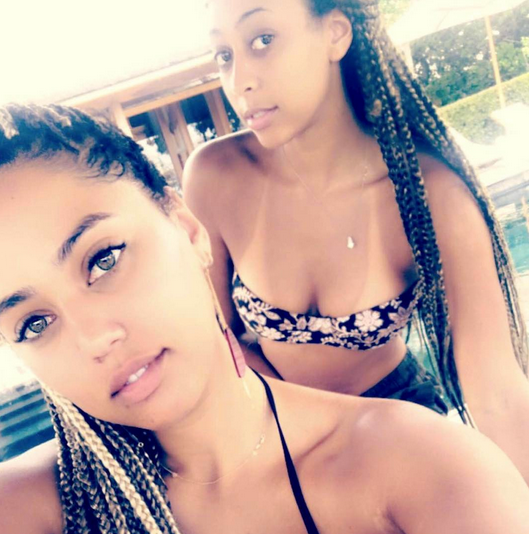 Steph and Seth's sister Sydel Curry (and her boo) are also in the mix.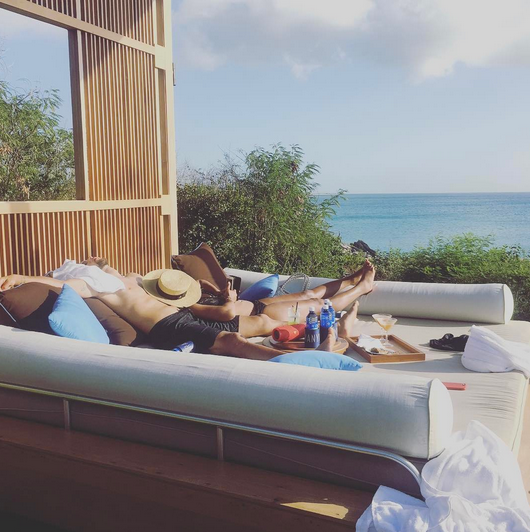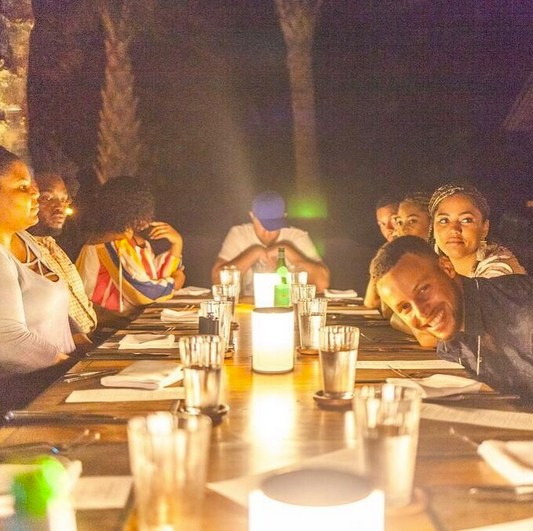 Fun times.
In other Warriors news…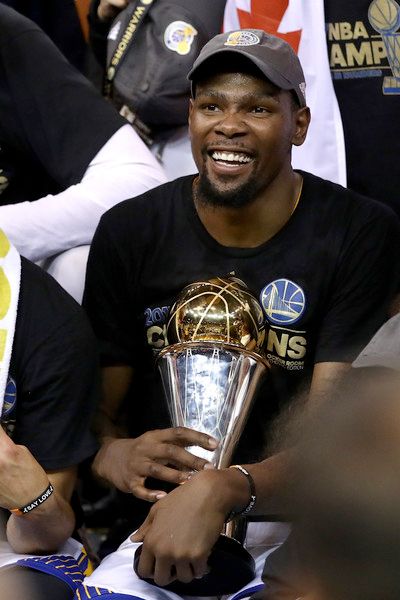 Kevin Durant has inked a 2-year-old $53 million deal (with a player option after the first year) with the Golden State Warriors after helping the team win its 2nd NBA championship in the last 3 years.
The reigning Finals MVP signed a deal that will pay him nearly $9 million less that he could have received had he signed a max contract. The new deal will reportedly pay him $600,000 less than he made last season.
The thing is, the Warriors don't have a lot of cap space (hello Steph's $201M deal), so it appears KD is literally taking one for the team so that folks like Andre Iguodala and Shaun Livingston (who are key players) can remain.
Championships over Money.  Not mad.
Photos: Seth's IG/Carrie's IG/Ayesha's IG/Steph's IG/@coseezy/Getty