Mary J. Blige bares her soul while rocking the stage in New Orleans last night. Find out how she feels about having to pay spousal support to her estranged husband Kendu Isaacs and more inside…
Mary J. Blige is going through it! But, she's finding solace on stage.
The Queen of Hip Hop Soul, debuting a blonde braided up 'do,  hit the stage at the Mercedes-Benz Superdome in New Orleans last night and she got very candid about her pending divorce.
She opened up about her estranged husband Kendu Isaacs' extramarital affair that lead to the couple calling it quits. As she got more candid about their failed relationship, she revealed Kendu use to compare her to other women.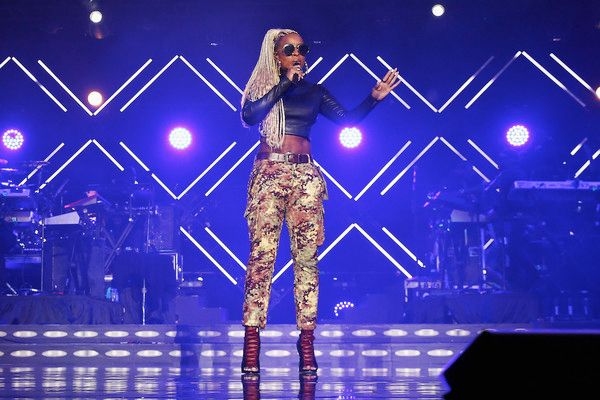 "For me ladies, I'm a little crazy, maybe a lot, but I'm more selfish with my relationships," she told the audience."And I will not appreciate is my man coming home comparing me to Suzy on the job…Don't ever compare me to nobody because there's only one Mary J. Blige out there."
It has been rumored that Kendu cheated on Mary with a 28-year-old up-and-coming artist named Starshell, who was signed to Mary's Matriarch Entertainment Record label. She also lived in Mary & Kendu's guest house to be close to their in-home studio. SMH!
To the fellas, she advised,"You can't have two queens."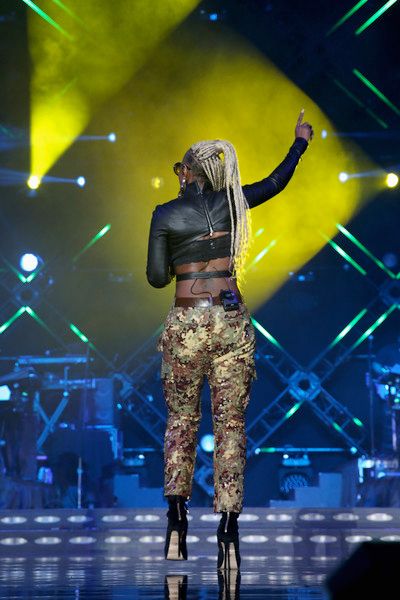 In June, a judge ordered Mary topay Kendu $30,000 a month in temporary child support. You'll recall, he was gunning for $100,000/month. *rolls eyes*
"How is it that somebody gets to cheat and destroy everybody's life but I've got to pay for it? That ain't fair!," she said. 
True! If he's the one who cheated, why should she have to pay anything?
Peep a few clips from Mary's performance, including a moment with Chaka Khan, Jazmine Sullivan, Lalah Hathaway and Ari Lennox where they perform "I'm Every Woman":
Photos: Getty