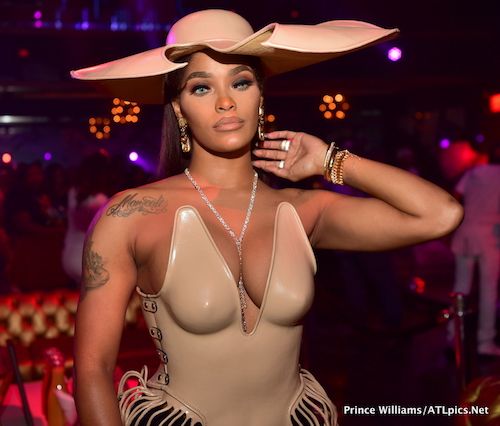 Mona Scott Young is being threatened...again.  That threat is coming from Joseline Hernandez...again.  But this time Joseline wants to spill tea on the LAHH executive producer to the most powerful woman in media. 
We guess Mona went and pised off her "LAHH ATL" cast member Joseline Hernandez again.  It's unclear what exactly went down, but Jos went on her IG Live to tell people to get their tea cups ready, because she's about to expose boss lady Mona for how she treats the cast.
Joseline is no stranger to going off about Mona and anyone else connected to the show.  She wants to expand her reach this time though. The rapper told her followers to tag Oprah because she wants to sit down with her about all this drama. Yes, she wants to tell Queen O the ratchet happenings of "Love & Hip Hop."
Y'all better get to hashtagging if you want this tea...
Photo: ATLPics.net