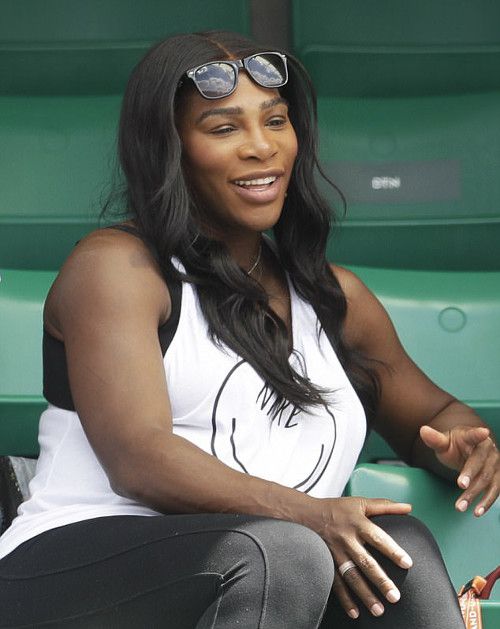 Serena Williams is clearing up the rumors that she's having a girl after it was reported her sister Venus Williams"slipped up" by calling the baby "she." Here's what she had to say…
Yesterday, tennis star Venus Williams spoke with reporters after defeating Japan's Kurumi Nara during a match in the French Open held at the Roland-Garros tennis venue in Paris. And her pregnant sister Serena Williams was in the stands to cheer her on.
Of course, reporters asked Venus about Serena's pregnancy and becoming an aunt again.
"She is going to call me favourite aunt," Venus told the Eurosport presenter. She also listed a few potential female names.
Venus also said she and her sisters, Lyndrea and Isha, refer to the baby using their own names.
The fact Venus said SHE when referring to the baby had folks assuming Serena and her fiancé Alexis Ohanian will be welcoming a baby girl in the fall. But, that's not the case.
Serena took to her Instagram page to address the rumors. Rena revealed she jokes with her sisters about naming the baby after them. She said she has been using her pregnancy to get her sisters to do favors for her. And to do that, she calls the baby the same name as the person she's trying to get to do her favor.
In fact, Rena doesn't even the baby's gender yet. She's waiting until the bundle of joy makes his/her entrance into the world.
She explained: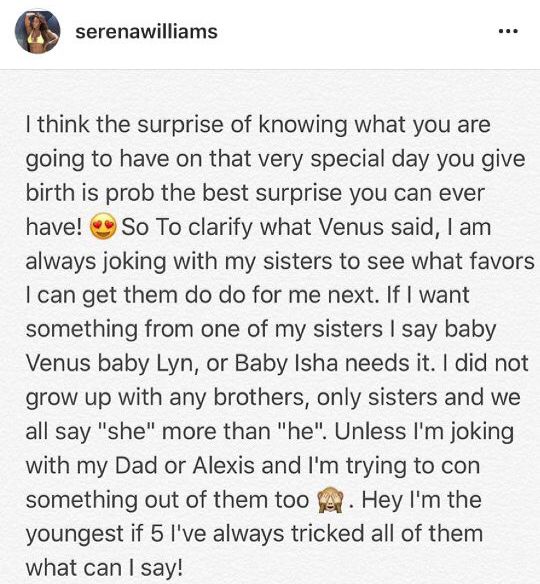 So there you have it.
Below are a few more flicks of Serena in the stands cheering on her sister Venus: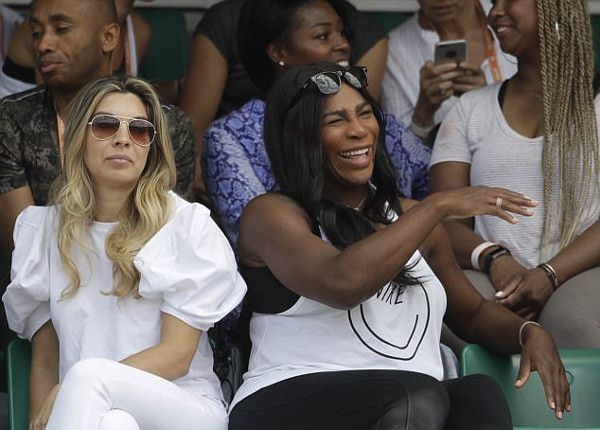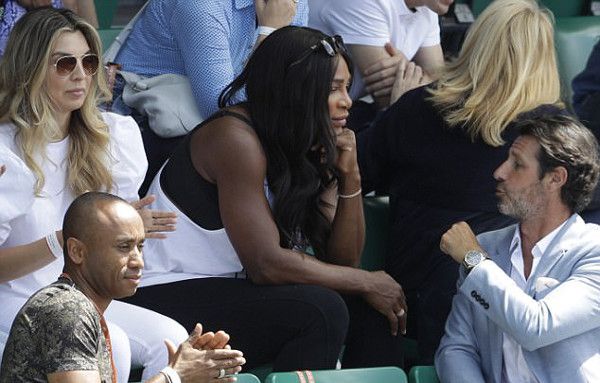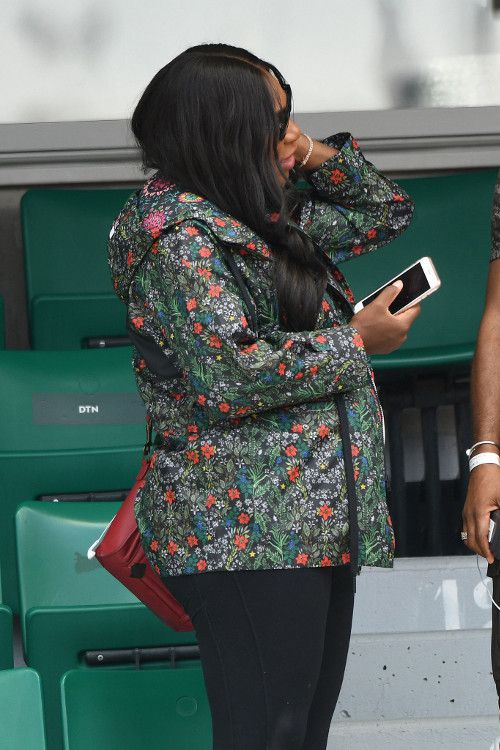 We can't wait to see Serena's little bundle of joy!
Photos: Splash/AP