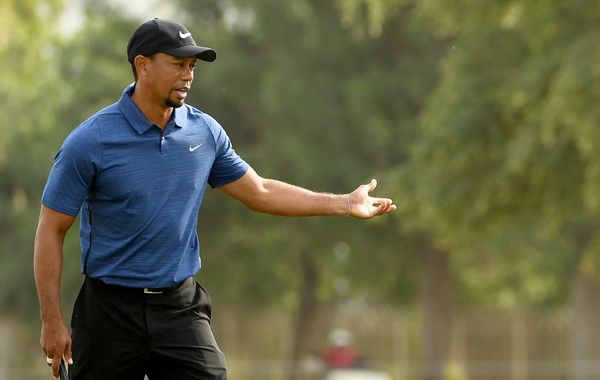 The dash cam video of Tiger Woods' DUI arrest this week has been released.  Watch it inside.
As the story surrounding the golf champ's DUI arrest gets discussed all around social media, the video of exactly how it went down has been released as promised.  Just as the police report stated, Tiger was compliant with cops when he understood the questions asked of him.  The video does show that he was in no shape to be behind the wheel at that time.
Tiger said in a statement that the situation was unintentional. He did not expect the adverse reaction to his prescription medications he was taking at the time. It is interesting, though, that he would drive a vehicle at all while on any possibly body-altering drugs.
Thankfully, no one (including Tiger) was hurt when the Jupiter Police Department found him sleeping in his vehicle on the side of the road.  No alcohol was found in his system.
Tiger has been recovering from some recent back surgery, four surgeries in three years to be exact. 
Photo: Getty