Kimora Lee Simmons has shared fabulous vacay pics of her gorgeous family in St. Bart's.  See the pics inside and also see Halle Berry taking Nahla to school....while wearing a cast!
Halle Berry was spotted taking Nahla to school....and wearing a cast on her foot.
Hmmm.....Halle WAS NOT rocking the cast yesterday so I wonder if there was a re-injury (remember when she got hurt in Spain this summer?) of some sort?
And later in the afternoon, Nahla was picked up by her father Gabriel Aubry.
Kimora Lee Simmons posted pics of herself and her family (Djimon, Kenzo, Ming Lee, Aoki Lee) on holiday in St. Bart's during their Christmas vacay: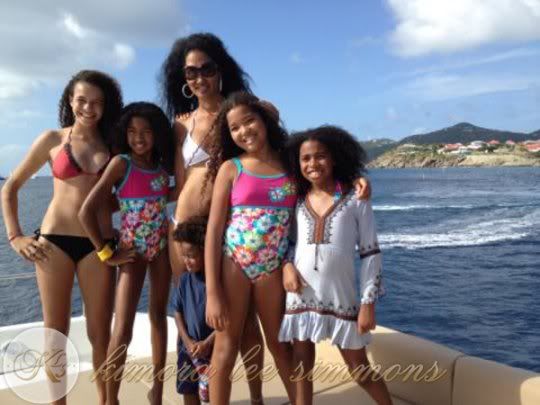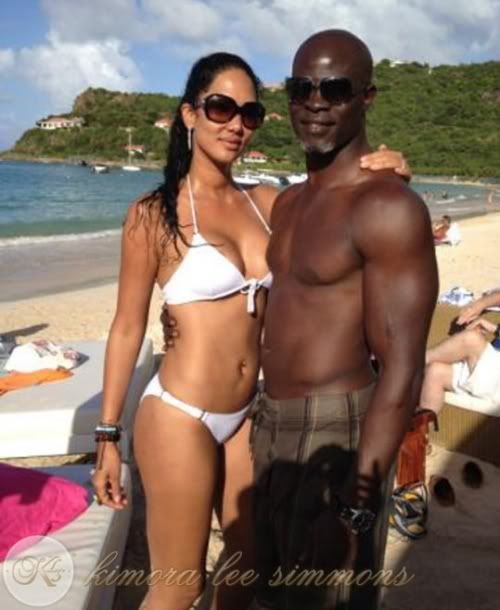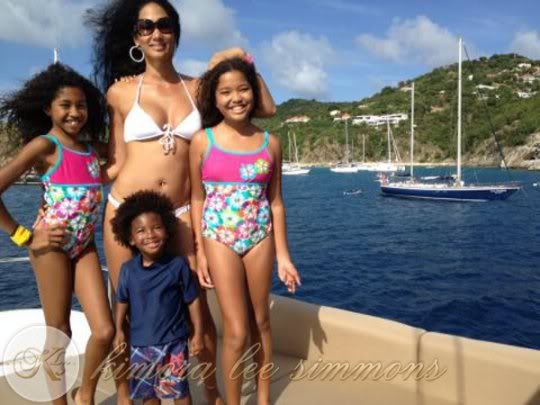 On her blog, she talked about the fun family vacay saying:
Woohoo Happy New Year! Has been so much fun celebrating welcoming the new year and celebrating everybody's hard work and successes! Without a doubt, the best gift my kids got this year was spending the holidays with their whole family!
We celebrated with an homage to Aaliyah's 'Rock The Boat' – complete with white bikini. Along the way, we did model training, took a dip in the ocean, checked out some other boats and had a great time!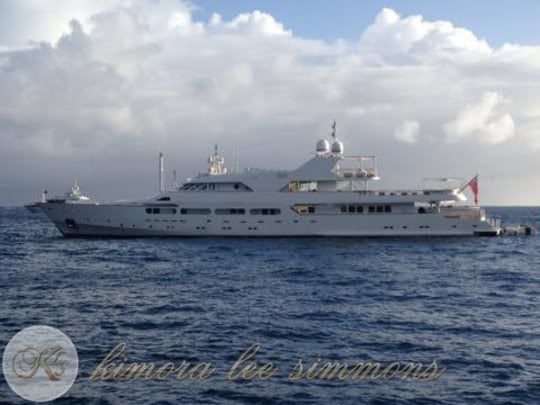 Must be nice!
Photos via PacificCoastNews/KLS