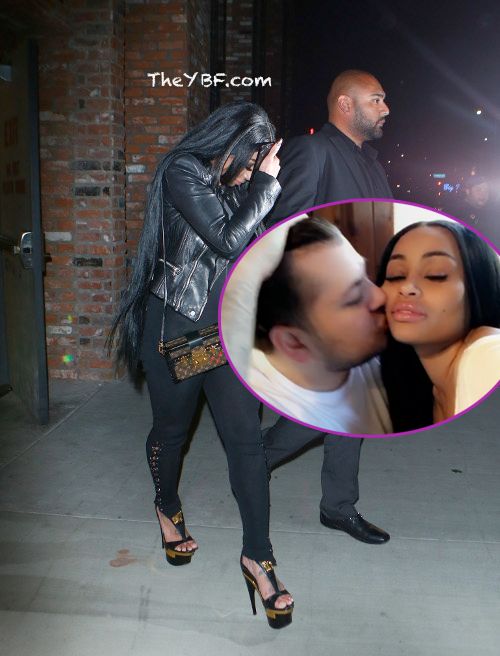 Blac Chyna reunites with her fiancé Rob Kardashian, but she still isn't wearing her engagement ring. Also, her Angela Kardashian trademark request was reportedly DENIED.
In other news, Chyna's son father Tyga supposedly broke up with his girlfriend Kylie Jenner. Get it all inside…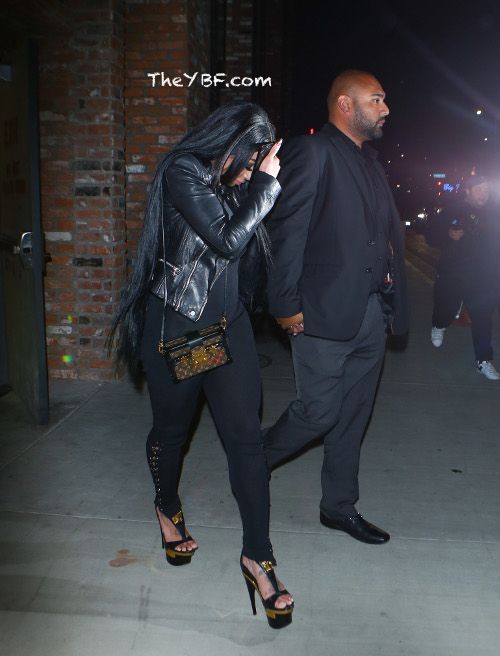 As you all likely predicted, Blac Chyna and her fiancé Rob Kardashian are back together. And here she is making her first public appearance since the two have reunited.
The Lash Boutique owner was spotted trying to keep a low profile while leaving TAO in L.A. last night. We see she has hopped on the "hair to your ankles" trend too. Photogs say Drake and French Montana were also at TAO last night.
Before being driven off into the night in a white Bentley, she sent a message to the paparazzi, flashing her middle finger at them.
Over the weekend, Chyna and Rob decided to give their relationship another try and they want everyone to know it. Chy hopped on SnapChat and shared a few clips of Rob showering her with kisses: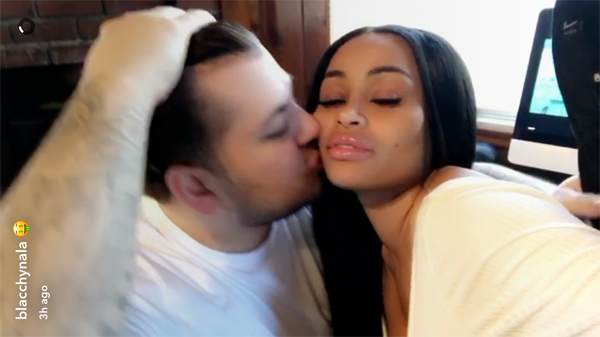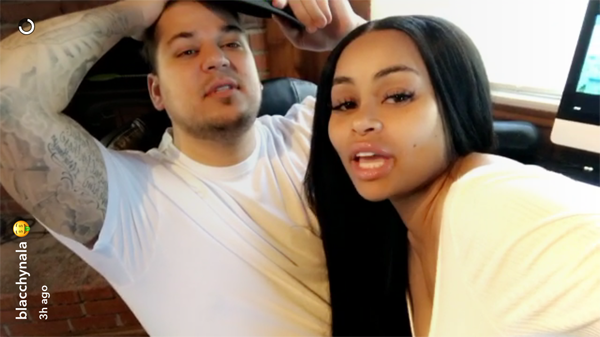 These two. We're assuming the engagement is back on now, although Chyna wasn't wearing her engagement ring during her night out on the town last night.
In other news, it appears Chyna won't be using the moniker Angela Renee Kardashian any time soon. According to TMZ, her petition to trademark the name was successfullyblocked by the Kardashian Klan. For now, Chyna won't be able to use the name for marketing purposes, but if her wedding to Rob ever happens, she can at least use it legally.
In break up news...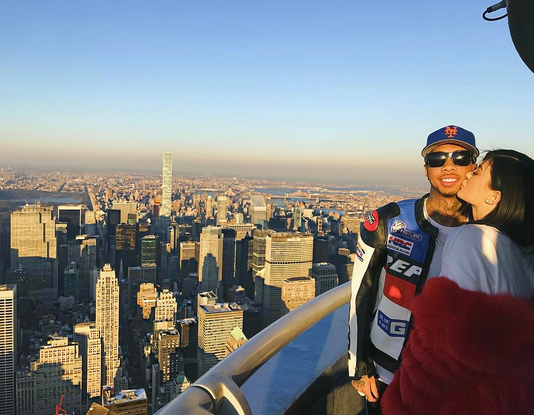 There are new reports that Chyna's son's father Tyga and his girlfriend Kylie Jenner have broken up…again.
Us Weekly reports the "Racks City" rapper moved out of Kylie's $6 million mansion in Hidden Hills, California. A source told the site, "Tyga feels he's been belittled on the show [Keeping Up With The Kardashians]."
You think?
Another source told Us Weekly, "They're not broken up. They're just not spending as much time together. He's her first big love and they still speak every day."
A source close to the couple told PEOPLE, "They tend to take little breaks all the time and then get back together. It's definitely possible they'll work things out again."
We're betting they will.
Photos: INSTAR/Pacific Coast News/Chyna's Snap/Kylie's IG