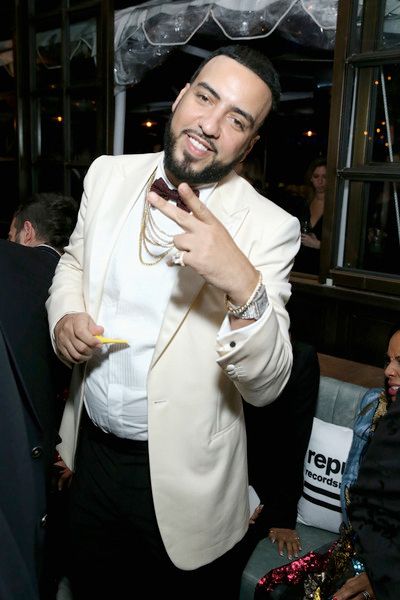 French Montana had Twitter in a frenzy last night after he popped off on a young black woman calling her a "dusty a** h**" with nappy hair. After getting dragged on social media, he apologized. Details inside…
French Montana came under fire after firing off an offensive tweet at a young black woman. A Twitter user randomly tweeted, "The fact that French Montana thinks anyone cares about him."
The "Lockjaw" rapper must have been searching for his name on the social media platform and stumbled across the tweet because how else would he have even seen the tweet? Anyhoo, shortly after she posted the tweet, French responded with a profanity-laced tweet:
Folks started dragging the Coke Boy for his "anti-black" tweet. Some people were mad that he disrespected a black woman because they believe he's not black. Peep some of the tweets:
If a black woman comes at you sideways and you use anti blackness I.e calling her nappy as a clap back

That's racist, @FrencHMonTanA

— (@Younglionking7) April 6, 2017
North Africans don't even consider themselves Africans. They will argue with you to death about how they're Arab.

— Ruthless (@RuthOhanu) April 6, 2017
French Montana is like Drake they are only black when it's convenient. Like when it's a Kardashian in the room.

— TruthBeTold (@Big6domino) April 6, 2017
As the dragging commenced, French tried to defend himself, pointing out that he was born in Africa and that his son is black:

He then offered up an apology and threw in that his mother and his ex-wife are black, to prove he's not racist (like some people were calling him):
We also noticed he deleted every picture from his Instagram account: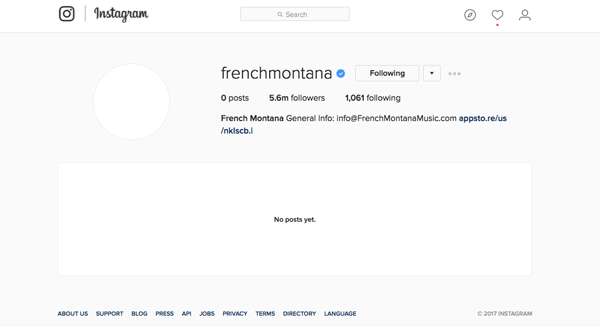 We're not sure if the recent Twitter drama had anything to do with him deleting all the pics from his Instagram or not.
Meanwhile, the woman French popped off on isn't bothered at ALL:
So, do you think French was being "racist" (as some folks pointed out) with his tweet or was he simply defending himself?
Photos: Getty