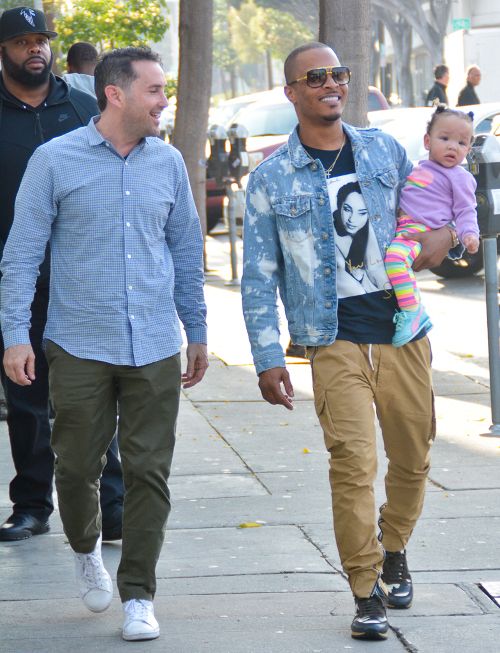 T.I. and his daughter Heiress are serving up the cutest daddy-daughter vibes. Meanwhile, John Legend shares his favorite things to do when he's at home chilling with his wife and daughter. More inside…
T.I. makes being on daddy duty look so easy. Well, he has been down this road quite a few times, so...
Tip -- rocking a Sade tee -- took his daughter Heiress Harris, who turned 1 last week, for some good eats at celeb hotspot Craig's restaurant in West Hollywood yesterday. Now that baby girl is 1, we're sure she got in on the food action at the restaurant.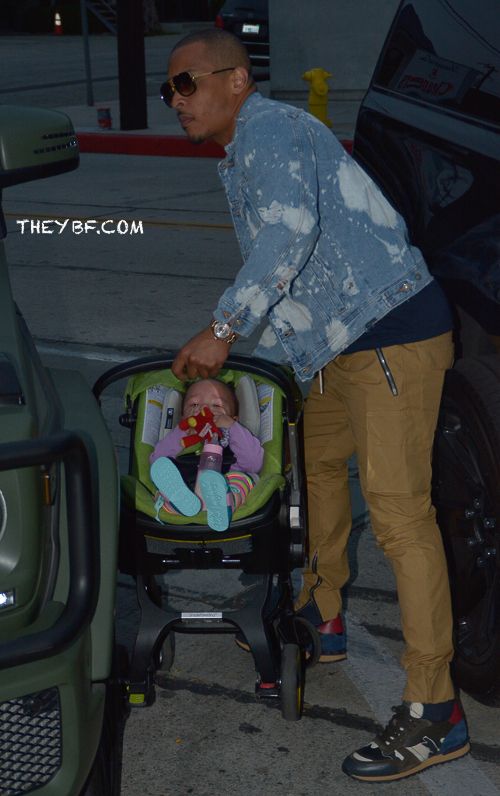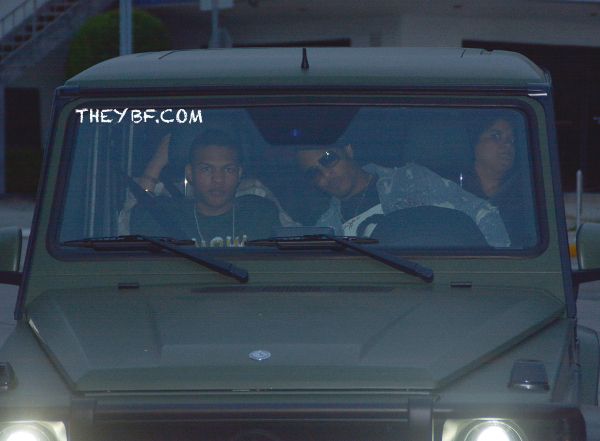 His eldest son Messiah also tagged along.
We're also wondering if the cameras were rolling. The sixth and final season of "T.I. and Tiny: The Family Hustle" is set to premiere Monday, April 17, 2017, at 10PM ET/PT. Viewers will get an inside look at Tip and Tiny's pending divorce and how they're coping with co-parenting their children.
We've already seen Tiny blast her estranged husband's side chick on social media, but they put on a family front for Heiress' birthday.
In other daddy news...
What does John Legend like to do when he gets a chance to chill from his busy schedule?
Cook fried chicken, watch movies and relax…of course!
The Oscar winner told Cosmopolitan UK that he loves cooking with his wife Chrissy Teigen to relax. And he also loves to "Netflix & Chill."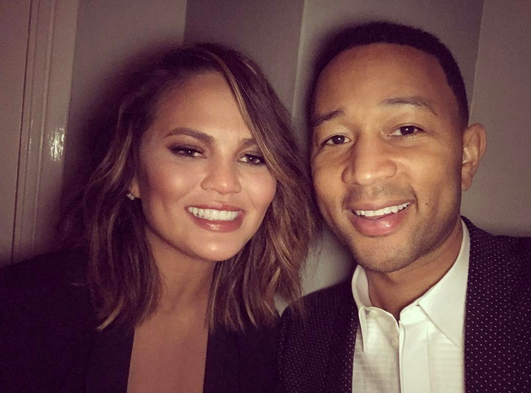 "Chrissy and I cook to relax. I'm very good at making fried chicken, macaroni cheese, omlettes and pancakes. Then we just hang out and watch TV. Netflix and chill, as they say."
Yep, same.
We know his wife likes to get down in the kitchen, but we're wondering what John's fried chicken tastes like.
Photos: Splash/John's IG