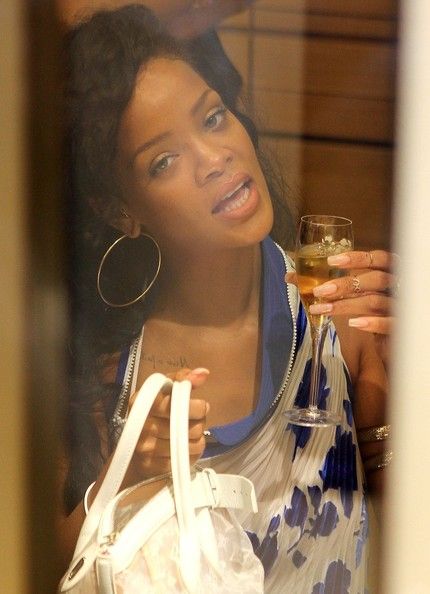 Rihanna's accountants have responded to her accusations of financial mismanagement saying her losses are her own fault! Get the deets on the accounting firm's claims inside and check out the ink-tastic hijinks of Rita Ora and Rob Kardashian.
We told you previously about Rihanna suing her former accounting firm for mishandling her 2009 Last Girl On Earth tour and for taking an inapproproate cut of 22% of her profits, and now the firm is defending itself.
Berdon LLP have filed legal docs claming it was Rihanna's "own financial action or inaction" or those of her team that messed up her tour money.  Also, they fired back about their 22% comission saying RiRi signed off on an engagement letter that gave them permission to take it.  So if she had a problem, she shouldn't have signed the agreement.
So far, a judge hasn't ruled on the case but the firm asked that she get a case full of nothing!
In other Roc Nation news.........
While Rita Ora has not officially confirmed that she's in a relationship with Rob Kardashian, the two sure act real couple-like. The duo recently got tattoos of one another's names on their hands. 
And whatever led them down this road must have been intense as Rob tweeted, Shit got crazy tonight... What can I say... #tatmynameonya
Later on, Rita confirmed that the tatts were just temporary tweeting, It's Not Real LOL.
But with Rob supporting Rita in London as she promotes ORA, wouldn't be surprised if something became more permanent...
BONUS:
Watch Rita cover Frank Ocean's "Swim Good" at her recent set for BBC Radio 1's Live Lounge.
The Randomness:
1.  Jennifer Anistion gets engaged to Justin Theroux. Story.