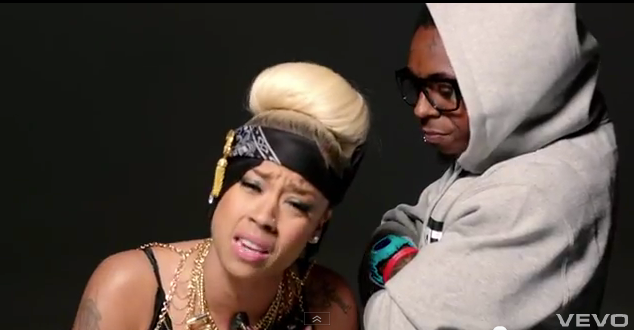 Keyshia Cole is back in all her platinum blonde glory for her brand new video for her single "Enough of No Love."  She goes from girly girl to urban galm in 30 seconds. And makes it look fabulous.
Peep the video inside...
Keyshia & Weezy shot the Benny Boom-directed video back in June in L.A.  About the visuals Benny explained:
"Conceptually I wanted to do something that was strictly fashion and beauty and just a little of narrative.

I just wanted people to see her come back, just performing crazy. So I came up with this idea of her sort of being in this padded room as if she had lost her mind over love."
Check out Keyshia's choreographed dance skills in her new video for "Enough of No Love," which will appear on her upcoming fifth studio album, Woman To Woman.