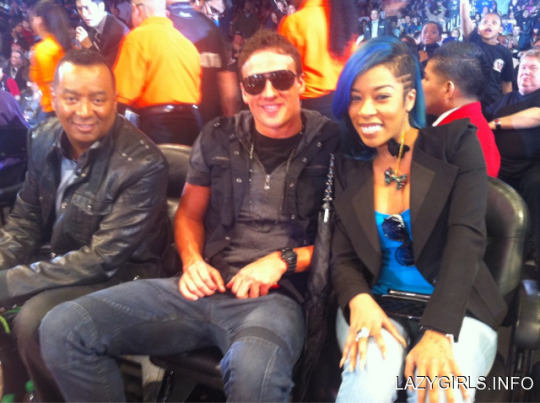 OK.  Calm whatever's in your britches.  K.Michelle and hottie Olympic simmer Ryan Lochte are not dating, like rumors on the net said this week.
THe "Love & Hip Hop Atlanta" star tells TheYBF.com is their long time friendship is just that....
The rumor mill went wild this week after America's newest most wanted bachelor Ryan Lochte copped the Olympic Gold medal in his first race.  And even though plenty of ladies were tweeting their adoration for Mr. Locthe and wishing him to be their boo, it was "LAHHA" star K. Michelle's tweets that seemed a little more intimate.
But no worries ladies.  K. Michelle's rep confirmed to us that the two are simply "wonderful & supportive friends."  They've even been spotted courtside at basketball games and parties (pictured above) together.  And they've known each other for a long time:
"K. Michelle and Ryan Lochte are just great friends who support one another. Ryan and K. Michelle have known one another for some time, and their relationship is nothing more but wonderful and supporting friends in each other's career."
K. Michelle re-confirmed the rumors are false tweeting:
This is so out the blue and old news. I am single. I have friends and I support their endeavors! #carryon
Nothing wrong with having hot & successful friends.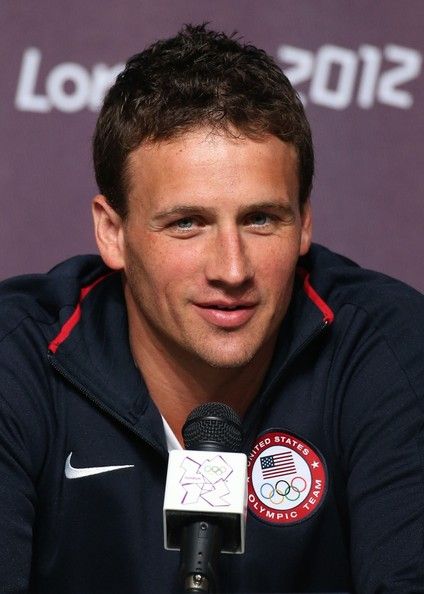 Do you boo....
Pics: LazyGirls.Info/Twitter/Getty