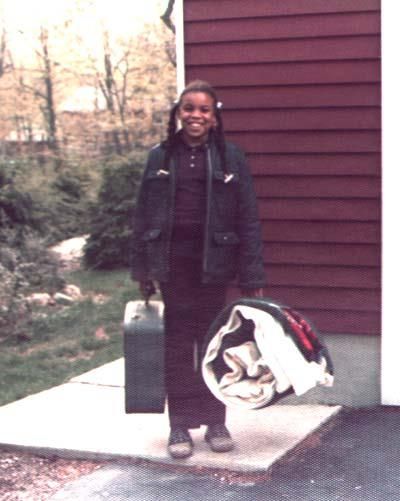 Talk show diva Wendy Williams posted a pic from her childhood today and revealed a little secret that may shock beauticians and wig lovers around the world! Deets inside......
Wig connoisseur Wendy Williams recently posted a pic on her Facebook page of her 10-year-old self.  And let her fans in on a little secret regarding her virgin hair.  She said he created this "everyday look" because it's easy to maintain.  Miss Wendy used to rock two long braids and a big smile (and looked just like little Kevin!) on the daily.
The message on the page read: "Wendy at 10-years-old sporting her 'everyday look'.  It was quick and easy to do on her own. "Here's a little secret: Wendy has never had a perm." 
These days, her natural hair stays locked and loaded in a wig cap as chick keeps a different wig for every day.  Not mad at that...