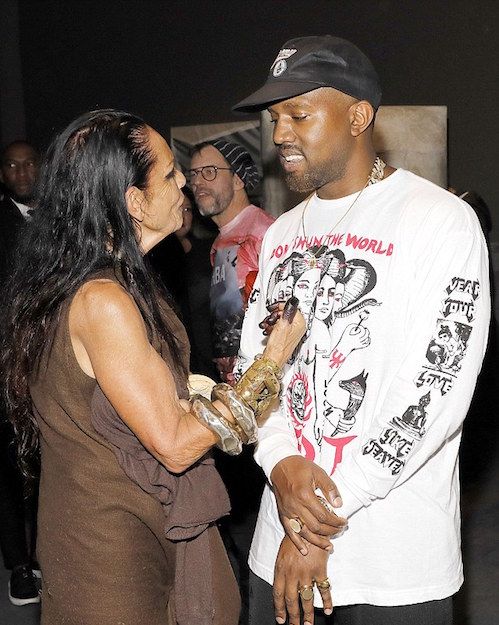 Kanye West is becoming a regular again at public events after his recent nervous breakdown.  He showed up to the Rick Owens art exhibit at MOCA last night, and here's what happened...
After hitting up the show as it was in the making a couple weeks ago, Kanye made his way to the Rick Owens: Furniture art exhibit at MOCA last night in Los Angeles.  He was all smiles and looked to be in good spirits the show's organizer and artist's partner Michele Lamy: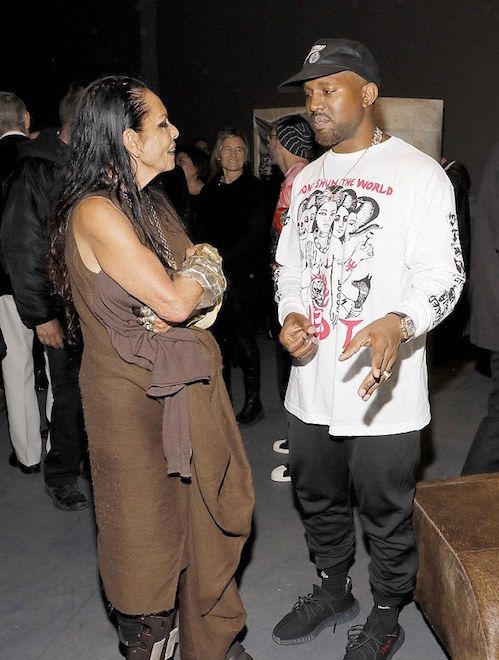 He looked to be in awe of the Paris-based fashion and furniture designer's interesting collection. But not everybody is in awe of Kanye, though.  His good friend John Legend said publicly this week that he's disappointed in 'Ye for meeting with Trump and creating such a public hoopla around it all.  He told french outlet Clique:
"I don't think it's impossible to talk to [Donald Trump] about issues, but I won't be used as a publicity stunt. I think Kanye was a publicity stunt," "I think Trump has been corrosive, his message has been corrosive to the country," said Legend.
He said about being disappointed:
"I think the things he's promised to do have been very concerning for a lot of people, and for Kanye to support that message is very disappointing. Whatever's in his mind, I disagree with him."
Well...
Photos: Getty