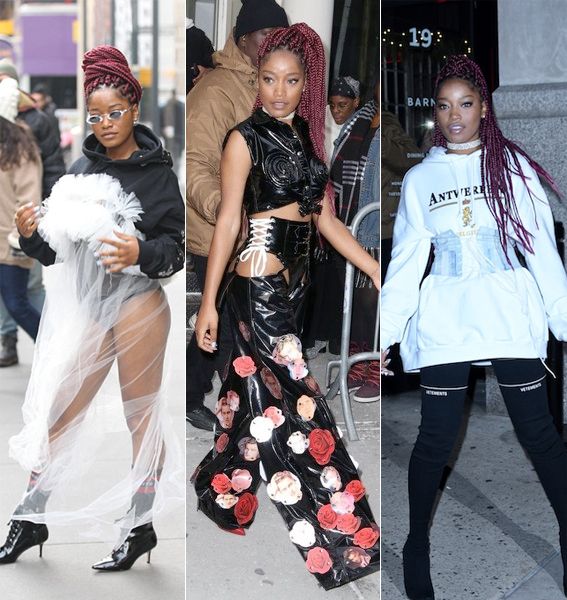 Keke Palmer is making her rounds in arctic NYC turning heads in several eyebrow raising looks. Go inside to see Keke brave the cold weather in sheer skirts, bikini tops, Leonardo DiCaprio pants and more….
Keke Palmer is demanding everyone's attention in NYC. Chick has been hitting the sidewalk catwalk something serious in several eyebrow raising ensembles that has everyone on notice. And if you think she cares what you (or anyone else) has to say about her fashion trends, she doesn't. She's living in her truth…unapologetically.
On Friday, the "Scream Queens" star braved the cold temperatures in the concrete jungle in a look we don't see everyday. The 23-year-old wore a black leotard topped with a back hoodie and a white mesh skirt that she wore pulled up to her chest. She finished the look with pointy black boots, Vetements socks, clear sunglasses and her red braids pulled up in a bun.
For another daredevil look….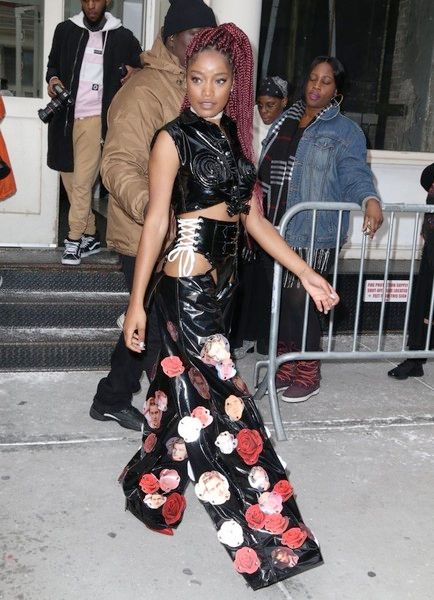 The PIMP actress slipped into a dominatrix-inspired look for another eye-catching look. She trekked through NYC in a paired of wide-legged trousers that featured pictures of actor Leonardo DiCaprio on them.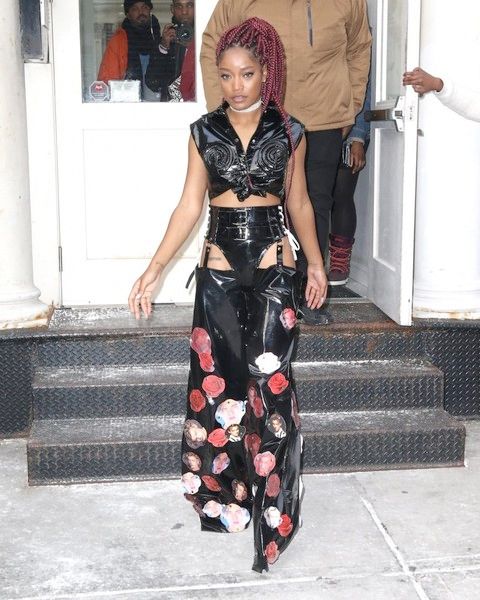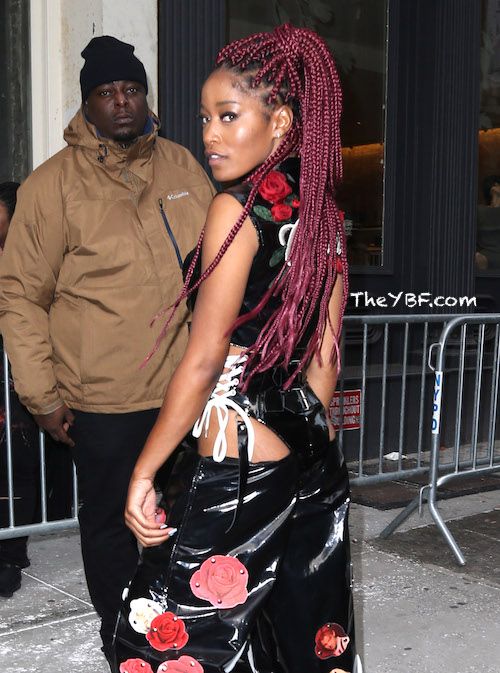 Staying true to her 90s vibes…
Leaving a restaurant after dinner last night, the budding author stepped out in an oversized hoodie cinching her waist with a corset paired with black thigh boots accented with blue heels and she finished the look with a blinged out choker.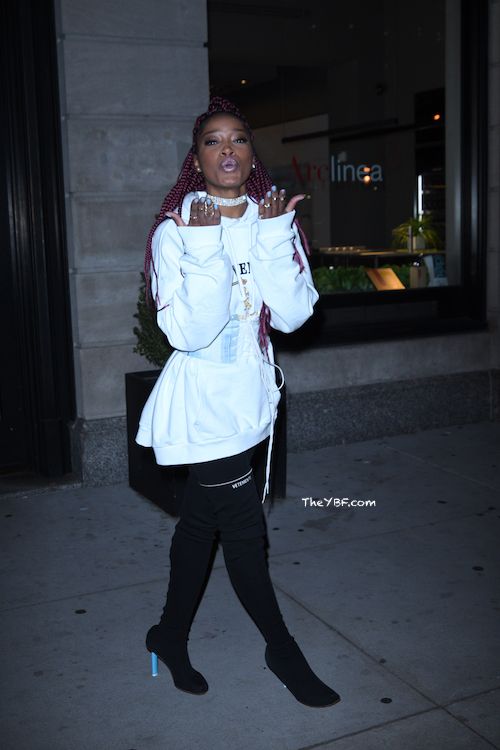 Earlier Friday...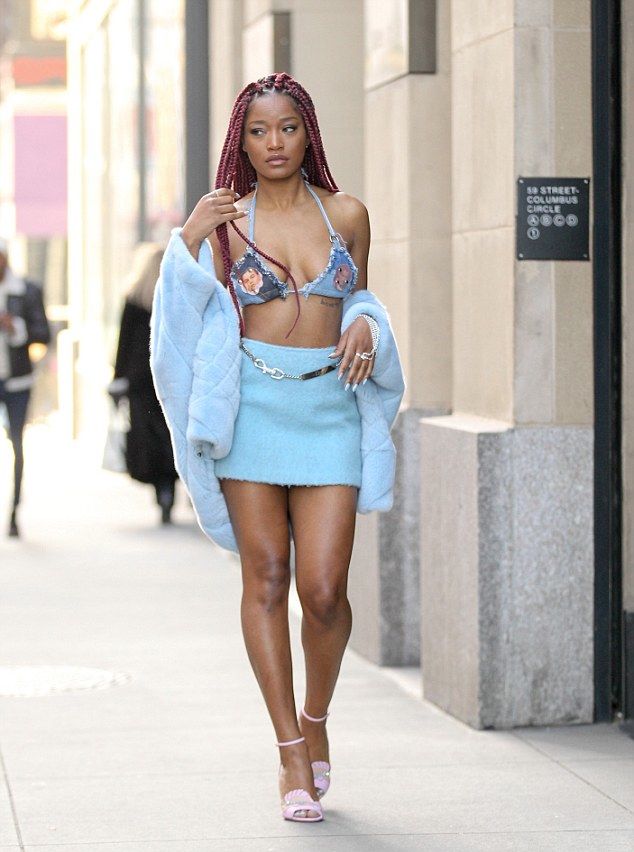 In one of her most dramatic looks, the YBF actress served up Lil Kim "Crush On You" vibes in a Namilia denim bikini top with Leonardo Dicaprio and Kate Winslet patches, a baby blue mini skirt, a vintage Dior belt topped with a blue fur jacket.  All while the weather was in the teens...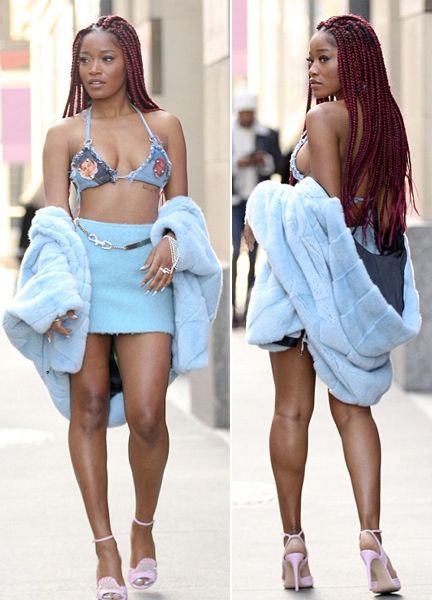 She teetered on pink sandals as she made her way to her next destination. 
TheYBF.com's founder Natasha Eubanks chopped it up with Keke this week and asked her how she deals with fans who have a problem with her evolved style.  Find out how she clapped back below:
As for the rest of Keke's NYC looks this week: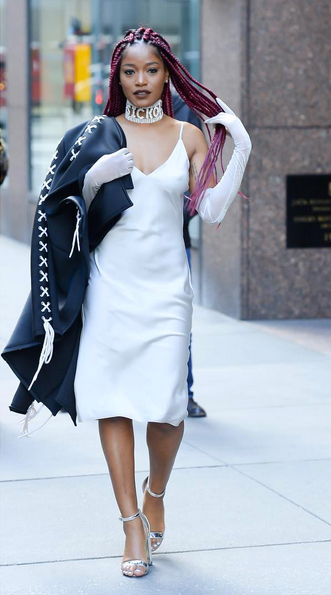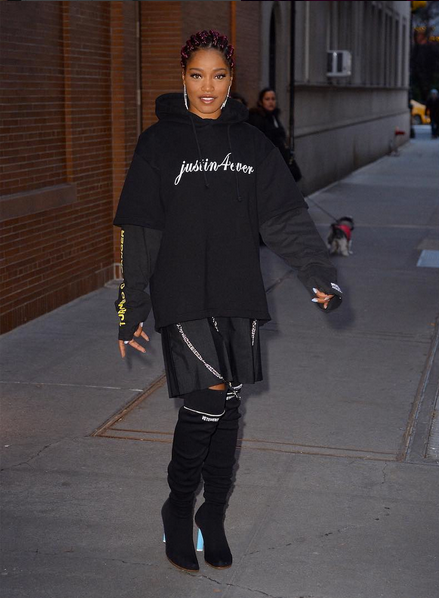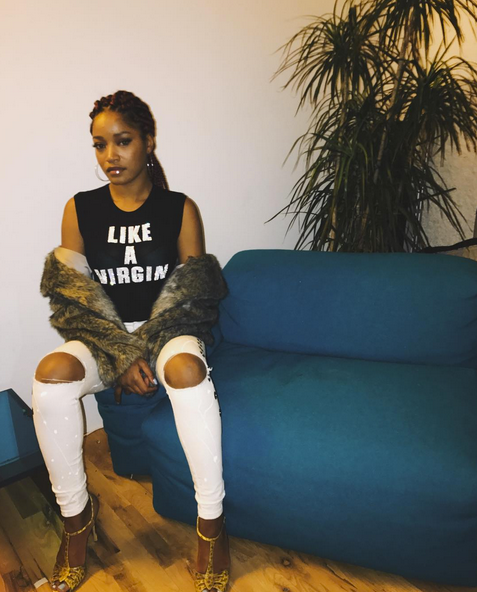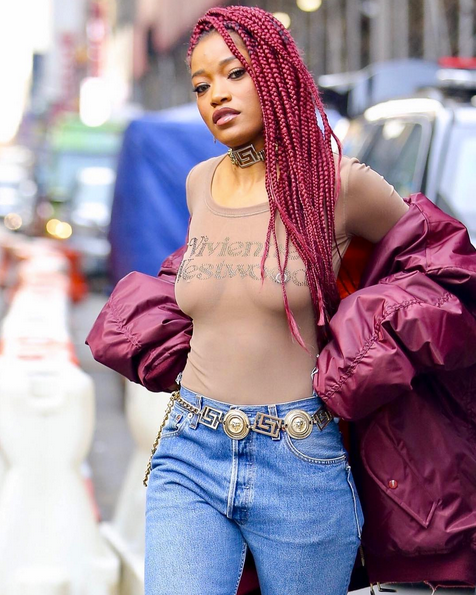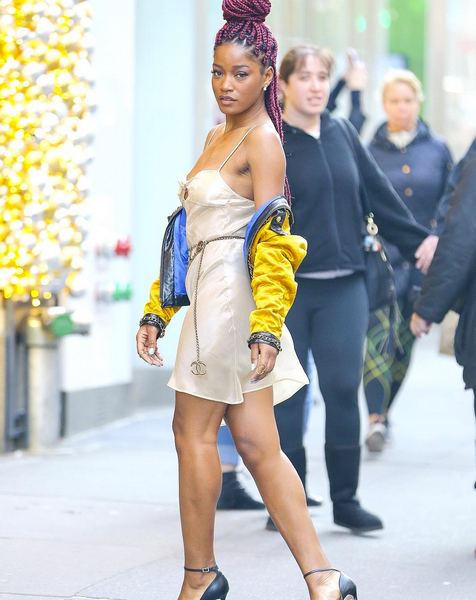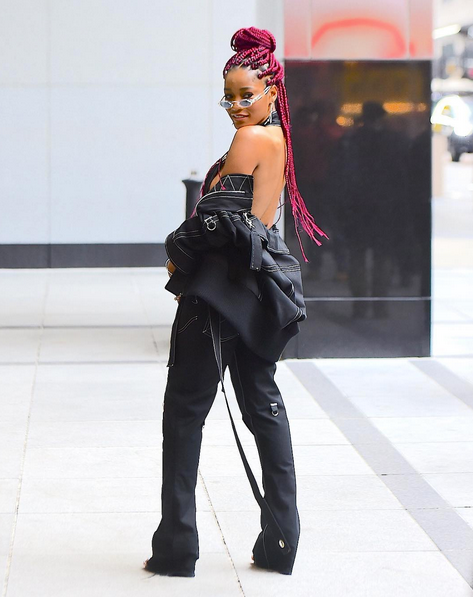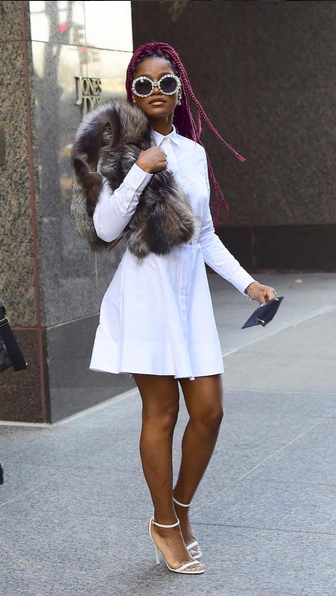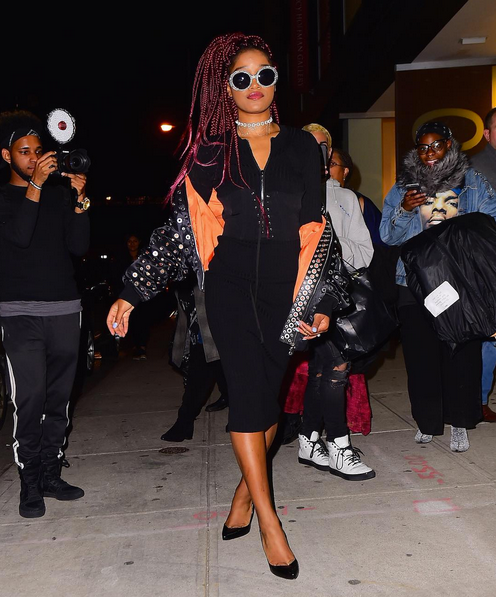 Do you Keeks! 
BONUS:
Keke's MOOD today.
Photos: Splash/WENN/FameFlynet/Startracks/Keke's IG