The cast of Red Tails is covering the pages of the upcoming February 2012 issue of EBONY magazine.  And the fellas are looking NICE!
Check out the inner and outer covers inside....
(l-r) Nate Parker, Terrence Howard, David Oyelowo, and Cuba Gooding, Jr. are are holding down the front cover of EBONY's February 2012 issue.  The fellas are all starring in George Lucas' new Red Tails movie, an interpretation of the story of the Tuskegee Airmen.
Their co-stars are also rocking the inside cover: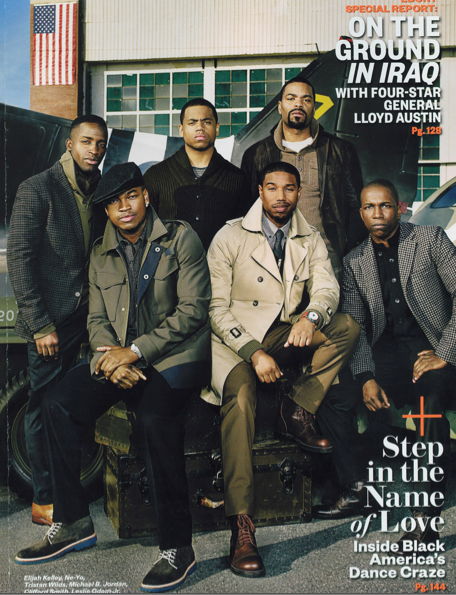 (l-r) Elijah Kelley, Ne-Yo, Tristan Wilds, Michael B. Jordan, Method Man, and Leslie Odom, Jr. are looking dapper as well. 
The movie is about the story of the Tuskegee Airmen, the first African-American pilots to fly in a combat squadron during World War II.  Check out the trailer:
The movie hits theaters January 20th.