NeNe Leakes let a fan HAVE IT during her comedy show after said fan asked her why she's always hating on Porsha Williams. NeNe went off! Peep the video and decide if we believe these Idris Elba/Jourdan Dunn hookup rumors inside…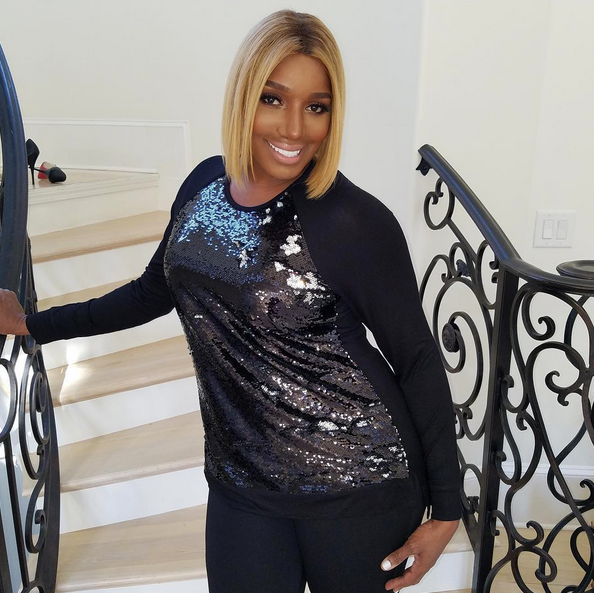 Chile….NeNe Leakes had zero chill left after a fan tried to come at her sideways.
Over the weekend, the self-proclaimed "Real Housewives of Atlanta" HBIC went savage on a fan during her "So Nasty, So Rude" comedy show. A heckler in the audience asked NeNe why was she always hating on cast mate Porsha Williams and that set her OFF.
"You here because you're the biggest motherf*cking fan. Let's be very clear, your a** bought a ticket. You want to ask me why I'm hating on Porsha, you tell me when you seen me hate on Porsha. Porsha moved in MY neighborhood. I was by her side when she divorced her husband. Please get your information right.
Oh, she didn't stop there. NeNe went on to say:
"If you want to know who the real hater is, watch Dish Nation b*tch. They keeps my name in their motherf*cking mouth."
Then she finished her rant saying, "Don't start nothing, don't be nothing b*tch. I'll climb up that balcony b*tch."
Sheesh!
Peep the clips below:
Don't come for NeNe!
In gossip news...
Idris Elba was just romantically linked to Madonna (which he strongly denied). Now, the rumor mill claims he's hooking up with supermodel Jourdan Dunn. But, we're not totally sold on this rumor.
It appears this pic is what may have caused the rumors. The sexy actor was seen whispering in Jourdan's ear backstage at the MTV EMAs on Sunday and is now trying to say they're "hooking up."
Sources tell Daily Mail the 44-year-old British actor seemed to be "very flirty" with the 26-year-old model at an MTV EMA afterparty in Rotterdam. They supposedly left the party at the wee hours in the morning holding hands. That could be true, but Idris has a type and model figures ain't it. Just sayin…
Do we believe it?
Photos: NeNe's IG/@charlottedawsy