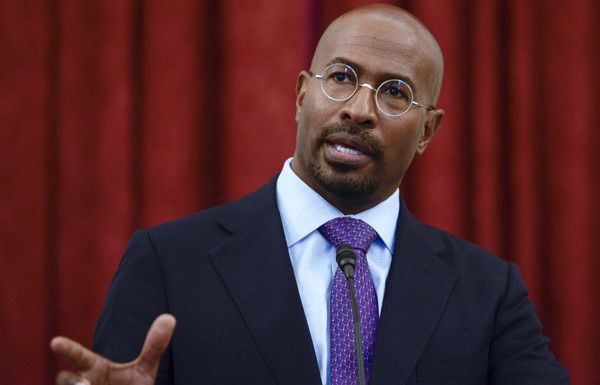 Political commentator Van Jones perfectly articulated our feelings last night when much of America simply could not.  While the outcome of the 2016 election has much to do with racism, it's not the only reason why we now have a President Trump.  Still, the racial aspect should indeed be addressed.  See Van Jones' white-lash explanation inside...
Last night, as the election results became clear that the 45th president of the United States would very likely be Donald Trump, CNN commentator Van Jones broke down one of the pressing reasons behind the results. He explained on the talking-head panel:
"We've talked about everything but race tonight. This was a white lash against a changing country. It was a white lash against a black President in part. And that's the part where the pain comes. And Donald Trump has the responsibility tonight to come out and reassure people that he is going to be the President of the people he insulted and offended and brushed aside. When you say you want to take your country back, you've got a lot of people that feel they're not represented well either."
Preach!
He goes on to say he understands race is not the only issue at hand, but we agree in that it should not and can not be ignored. 
Watch below:
Van also explained why it's hard to be a parent in America right now, since everything you teach your child not to be -- a man who exhibits the bullying and disgusting behavior you tell your kids not to do -- was just awarded the Presidency.
We gotta say, we appreciate his candor in explaining how many Americans feel today.
Photo: Getty