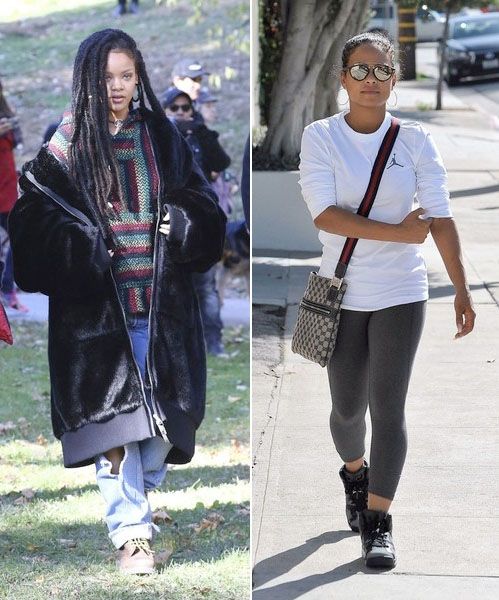 Rihanna steps out to shoot scenes for Oceans Eight in NYC yesterday and today. Meanwhile, Christina Milian hit the West Hollywood streets. Pics inside…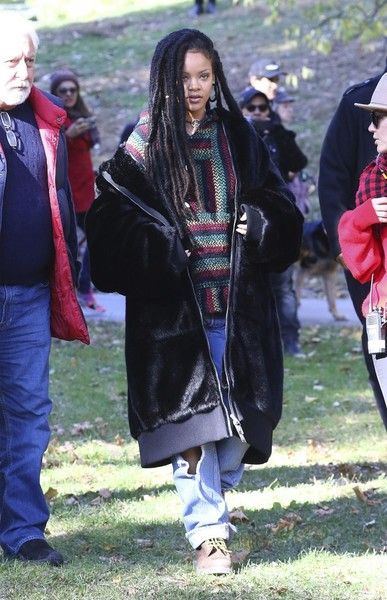 Work, work, work!
Rihanna is busy shooting scenes for the upcoming Oceans 11 spin-off, Oceans Eight. Still donning her faux locs, the Bajan beauty joined actresses Sandra Bullock and Cate Blanchett to film new scenes for the all-female flick yesterday. 
We're still not exactly sure what role RiRi will play in the film, but these new pics offer a little insight.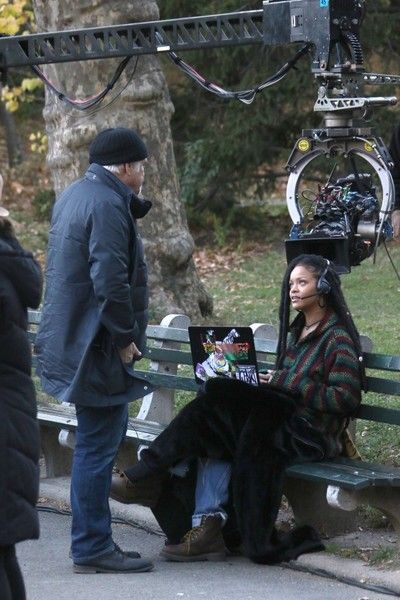 It appears Rihanna will star as some sort of tech savy character as she was spotted wearing a pair of headphones while sitting down on a bench with a laptop in her lap.
Hmm...a hacker perhaps?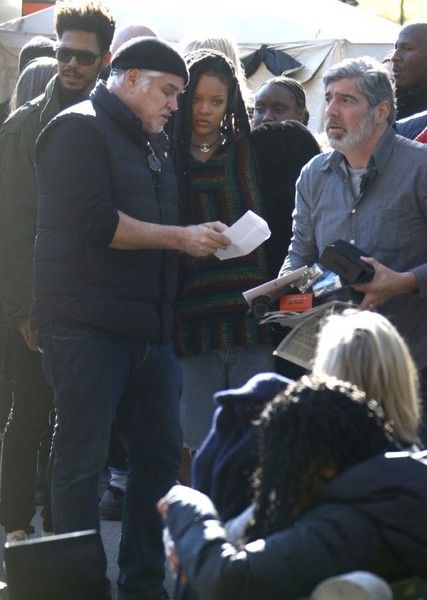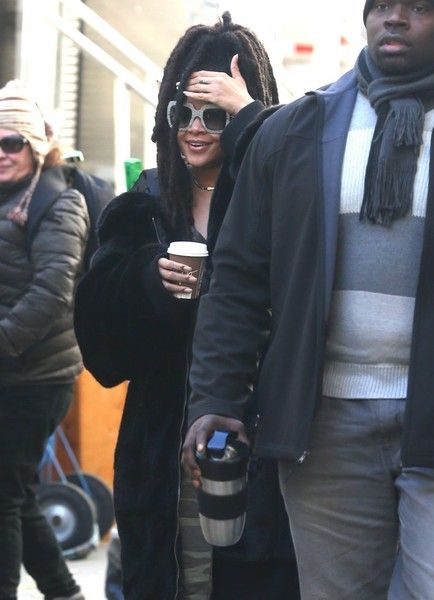 Today...
While Rih can't vote in the presidential election today since she's legally a citizen of Barbados, she showed up on the Oceans Eight repping for Hillary Clinton. She took a picture of herself wearing a Hillary Clinton t-shirt (that she wore last month) and made a new t-shirt with the logo, "I'm With Her. And Her" written across the front.
Rih also posted the picture above to her Instagram with the caption, "#VOTE bih." You heard her!
On the west coast...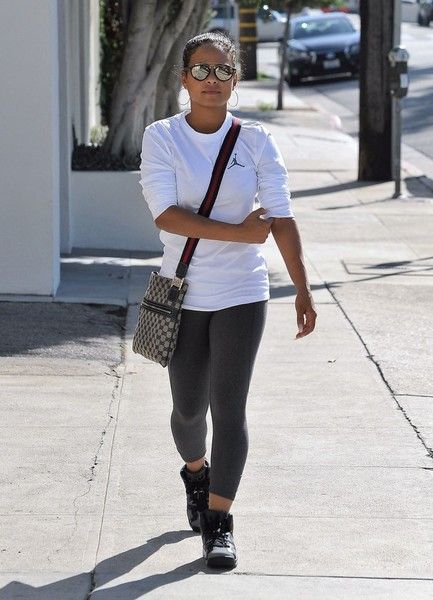 A makeup-free Christina Milian was spotted taking a casual stroll through West Hollywood yesterday. The fresh face actress/singer, who stars in the new FOX series "Rocky Picture Horror Show," donned a white Nike long-sleeved shirt, gray leggings and black sneakers for her outing.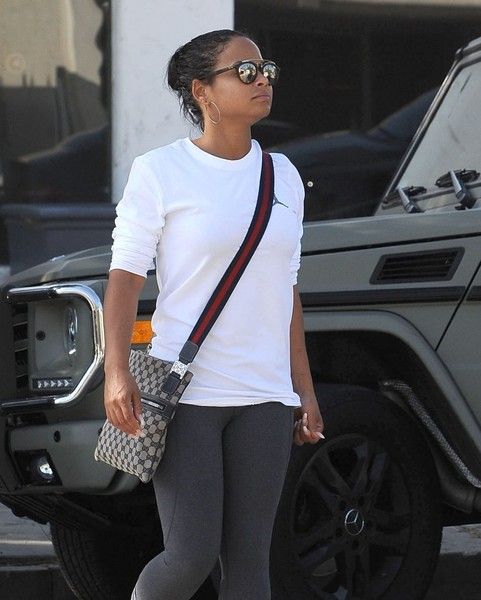 The singer, who's rumored to be dating Nick Cannon again, ran a few errands with her friend (above) before linking up with her bestie Karrueche (not pictured) at Wakano for lunch.
In a recent interview with TooFab, C-Milli dished on whether she wants her daughter Violet to follow in her footsteps and get into the entertainment business.
"Who knows!," she said. "With me, I knew what I wanted early on and I wanted this from the early stages in my career. I think it's all about the kids and helping build guidance for them and guiding them in the right direction without any pressure. Helping them recognize their dreams."

She added, "If she wants to do it I'll do it! I'll go behind her and help her out, but we'll take out time.
From the pics and videos we see of little Violet, we could totally see her making a splash in the entertainment world.
Photos: FameFlynet/INF/Rihanna's IG