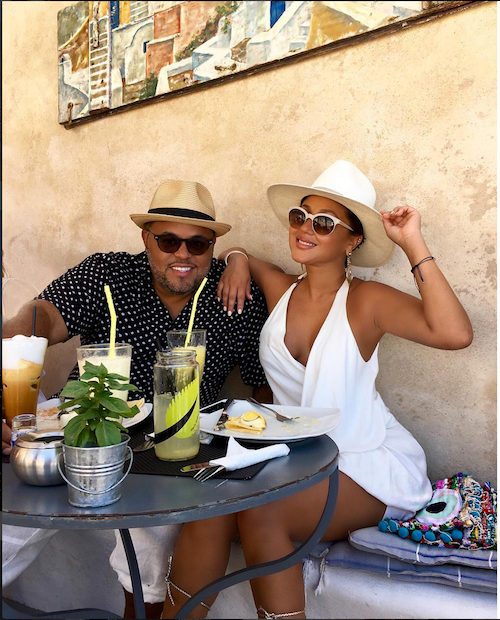 Paris is for lovers....and Adrienne Bailon and Israel Houghton know that oh so well.  The couple just got engaged in the City of Lights!  We've got her epic ring inside....
After dating for several months, "The Real" host Adrienne Bailon and gospel singer Israel Houghton are taking that next step.  Israel popped the question last night in Paris.  But first things first, check out this ring honey:
We wouldn't be surprised if Adrienne is thinking all the ish talking and assumptions about their relationship were all worth it now. 
Israel, whose been jetsetting around Greece & France with Adrienne all summer, also gushed about his new fiancé saying:
"I have seen and felt the essence of Gods grace through the life, the kindness and the courage of this woman. I've seen her attacked, lied about, wrongfully accused, mocked, laughed at, and misunderstood. But, I've also seen the shining example of the eagle she is that rises above the cacophony of the noise of ignorants- I'm learning from her example. She loves Jesus. She loves her family. She loves people. Even the ones that don't love her back. I pray God give me that same grace in my life. I've taken a giant leap of faith in asking her to share life with me forever and to give me a shot at getting it right this time... She has graciously granted my request... She said yes. Thanks Be To God. Thank you @adriennebailon for graciously loving me."
Well...there you have it.
Back in March, pics surfaced of the two on a romantic Mexican vacay.  The internets dragged the couple for filth as most were under the impression Israel was still married to his wife of 20 years.  He had actually recently -- very recently -- gotten a divorce.  He also admitted to cheating on his wife.
Israel responded saying:
I met Adrienne Bailon a bit over 2 years ago, we worked together & became friends... Our circles connected & we remained good friends. From a friendship, as two single adults we have very recently begun to explore a dating relationship.

As I previously wrote in a statement I released a while back, My marriage had been over for quite some time before going public with my divorce announcement.
Israel's  reiterated those sentiments on her show a few days later saying:
"He is single, number one. And I think the other thing that people were saying was that I was the cause of his divorce. Which I think any divorce is obviously a sad thing people have to go through. It takes time to get through that sort of thing. And I think no-one put that time together. I think you see an announcement made you know, at the top of this year and then you see these photos and you say to yourself, "Well let's put this together."

 
Adrienne was recently engaged to Lenny Santiago, who introduced the two several years ago, up until last September.
Check out Adrienne's ring shimmering with the Eiffel Tower and pics of the couple on recent romantic vacays: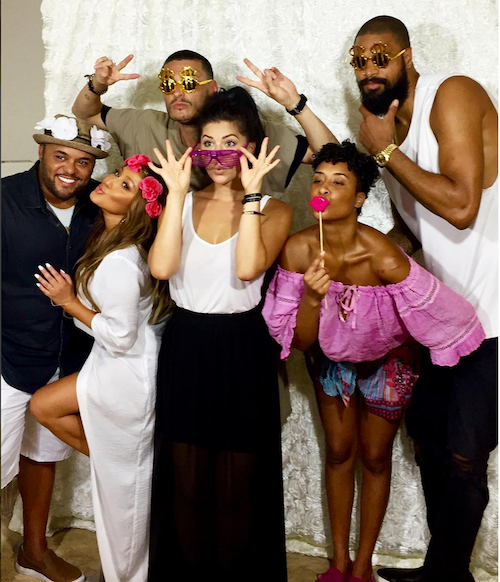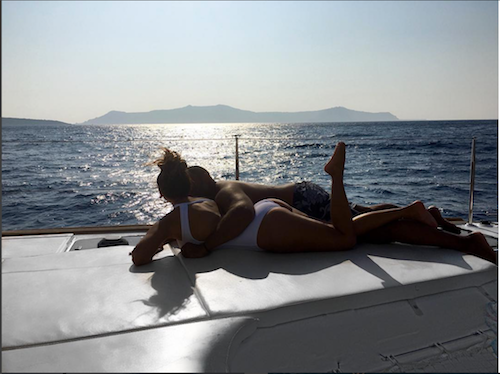 Congrats!
Photos: Instagram