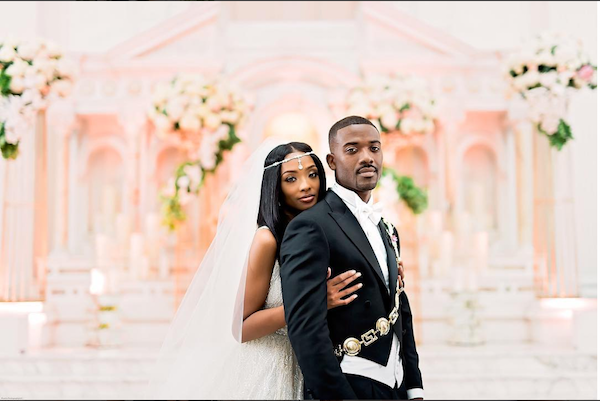 Ray J married his princess Saturday night.  Go inside Ray & Princess Love's gorgeous wedding inside...
Were not sure if the theme was Prince Akeem or not, but Ray J and Princess went the royalty-theme route for their nuptials Saturday at Vibiana in L.A.
The "Love & Hip Hop: Hollywood" stars both look like they've been on a pre-wedding diet.  The Mr. & Mrs. looked chiseled and snatched!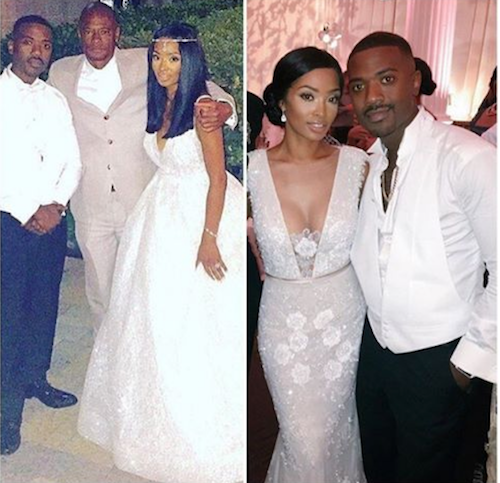 35-year-old Ray-J told People magazine before the wedding:
"I just want her to have the time of her life and remember it as the best day in the world.  Even when I wasn't with her, I told my friends 'She the one, she the one.' It was just something about how I felt when she was around me."
Princess, who wore a Lazaro beaded ball gown and a second sexy dress for the reception gushed, "He's the only person I've ever been with that I couldn't see myself without."

"It was never a dull moment in planning and designing Princess and Ray J's dream wedding," the couple's wedding planners Darryl Wilson and Diann Valentine revealed. "They wanted a royal, elegant and enchanting reception fit for a princess and prince."
Seems like they put their tumultuous relationship woes behind them and are living out their real life #marriagegoals.  By the way, the wedding went down one day before Princess' 32nd birthday.
At the reception, Ray's sister and Princess' bridesmaid Brandy serenaded the couple with Etta James' "At Last."
Ray J had his good friend, rapper The Game, as one of his nine groomsmen:
Actor Jackie Long was another one of his groomsmen.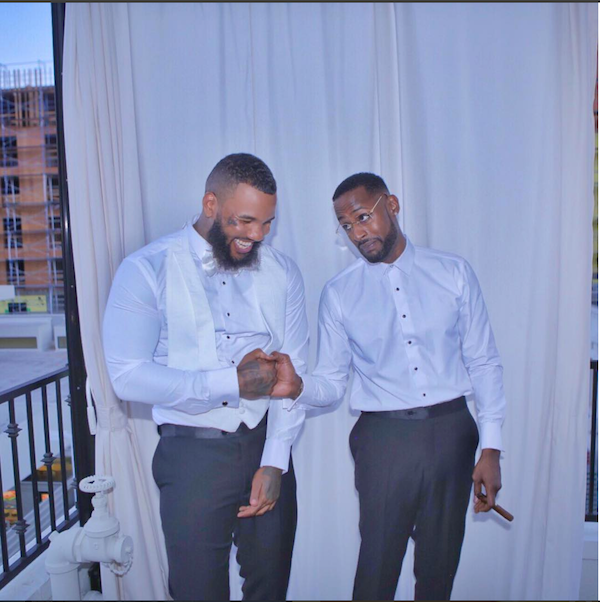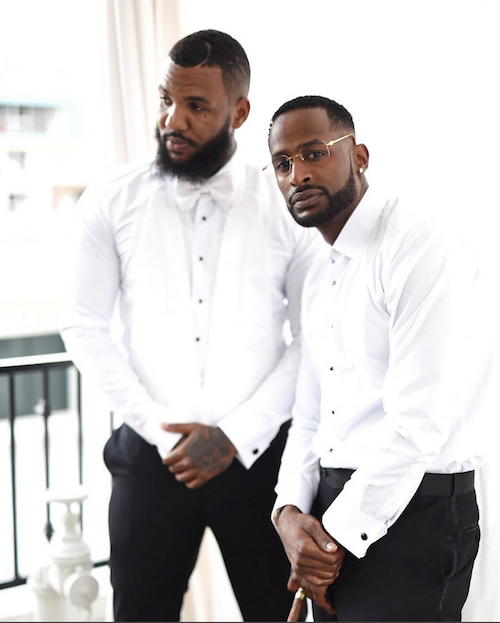 Looking good fellas!  He said about the wedding:
Congrats to my real brother @rayj for getting married yesterday to @princesslove .. This dude I've known so many years and for those who know me and this guy we done been though a lot of shit. But at the end of the day this a real dude , friend, partner , and someone I've learned so much from ,about this game.. Good and bad.. So much more to say but thanks @rayj love you my brother.
Rapper Safaree, Ray's newest castmate, was in the mix too:
He said about Ray's wedding:
Wanna really say thank you and congratulations to my bro @rayj @princesslove for having me at their wedding.. Ray has always been somebody in the biz who always showed love to me no matter what and I really consider this man a friend!! Thank you for your insight on things you know a lot about and God bless your union with your wife for the rest of your life! That wedding was AMAZING!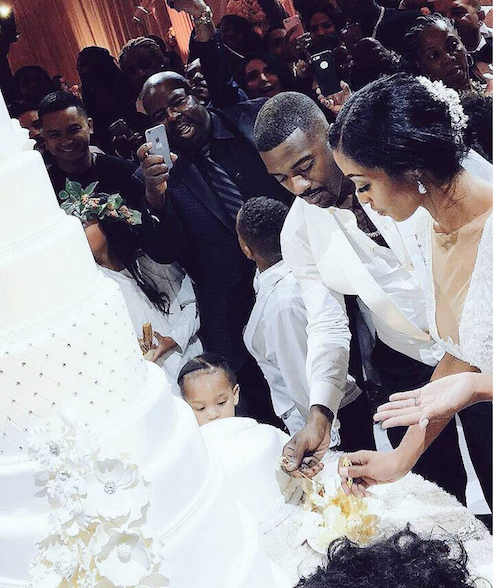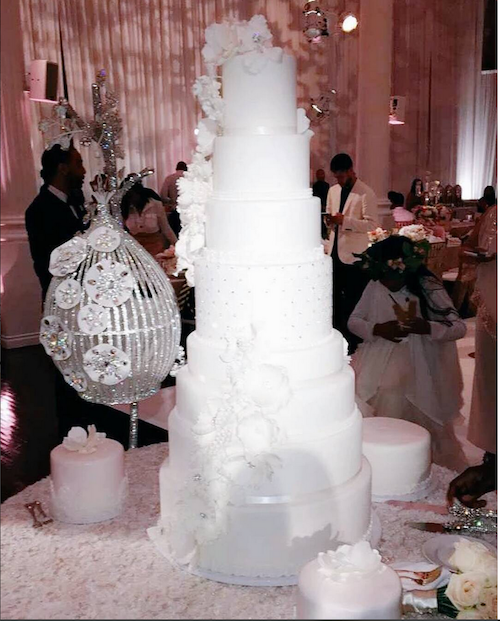 We can't even front, this cake is stunning.
Congrats to the Norwoods!
Photos: @4everteambrandy/ @pharrisphotos