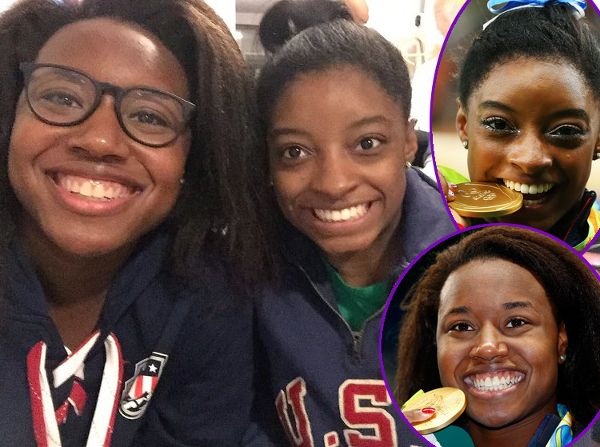 Both are named Simone. Both are from Texas. And both copped Gold medals in history making wins. See how Simone Biles & Simone Manuel sprinkled their black-girl-pixie-dust all over the Olympics inside....
All Olympics Sixteen, the Simones have been killing it!
Simone x2 @simone_manuelpic.twitter.com/4ktpvKECV7

— Simone Biles (@Simone_Biles) August 12, 2016
They make being the belles of the Olympic ball look easy.  Team USA athletes (and friends) Simone Biles and Simone Manuel bruoght the best moments of the Rio Olympics this week.
19-Year-Old Simone B. left damn near everybody in the dust when it came to the individual all around competition.  She was more than a full point ahead of the rest of the competition in the rotation, which is a big f****ing deal.  So chick nabbed the gold, the same comp Gabby Douglas won the gold for in 2012.
Seeing that she slayed it in Vault, Floor (she's legit 10 ft. in the air at all times!), Beam, and Uneven bars, we wouldn't be surprised if she also took home the gold in those solo competitions this coming Sunday.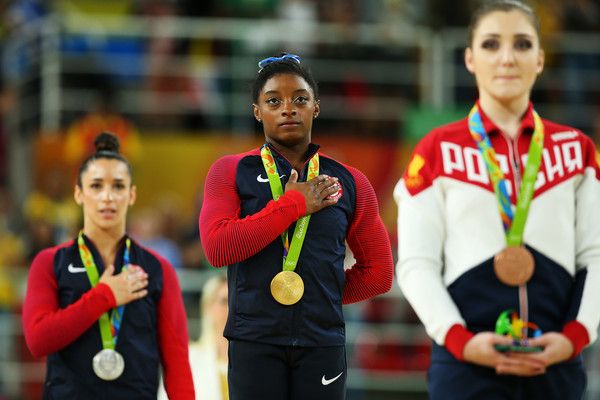 Her good friend and teammate Ally Raisman copped the silver, and Simone gave her the sweetest message:
SIMONE. You're so sweet. Wow. We're so lucky to have such a special and rare friendship. #FINALFIVEpic.twitter.com/Wge3eEJxFk

— Alexandra Raisman (@Aly_Raisman) August 12, 2016
The wins kept on coming when she and the rest of the Final Five scored invites to the set of "Pretty Little Liars," the hit show every teen girl is obsessed with.
Hey @Simone_Biles! @imarleneking wants you & the #FinalFive to come to PLL set when you get back - are you in? pic.twitter.com/zzMvR8mCkV

— Pretty Little Liars (@PLLTVSeries) August 12, 2016
Hey @Simone_Biles come visit us at PLL! We can be small together !
yay! I really want too, ah yes! Shorties https://t.co/leZx78fyFV

— Simone Biles (@Simone_Biles) August 13, 2016
Simone graciously shouted out her coach too:
I didn't get here alone. Thank you to the worlds best coach! I lOVE YOU #Rio2016pic.twitter.com/0yLDoyB469

— Simone Biles (@Simone_Biles) August 12, 2016
Simone Manuel snatched up the gold while making history this week: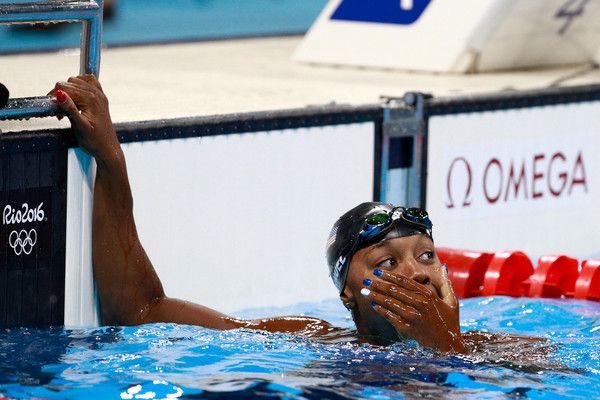 Her face was all of our faces.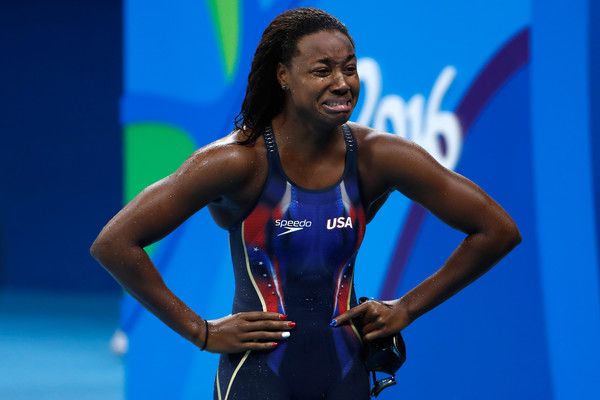 And so were her tears.
The 20-year-old Stanford University student (she broke records on her college swim team her freshman year by the way) already copped silver in the team 4x100m relay earlier this week.  Then, the other night she made history as the first African-American woman to win a gold medal in an individual swimming event with her 100m freestyle win. She tied with Penny Oleksiak of Canada, both setting an Olympic record of 52.70.
Yes queen!
Friday night, she qualified for the 50m freestyle finals that go down Saturday night. She's got a chance for another medal.
Fun fact: Simone Manuel comes from a super athletic family. Her two older brothers and dad played college basketball, one of her older brothers recently won the championship with SMU, and her mom was an athlete in her own right.