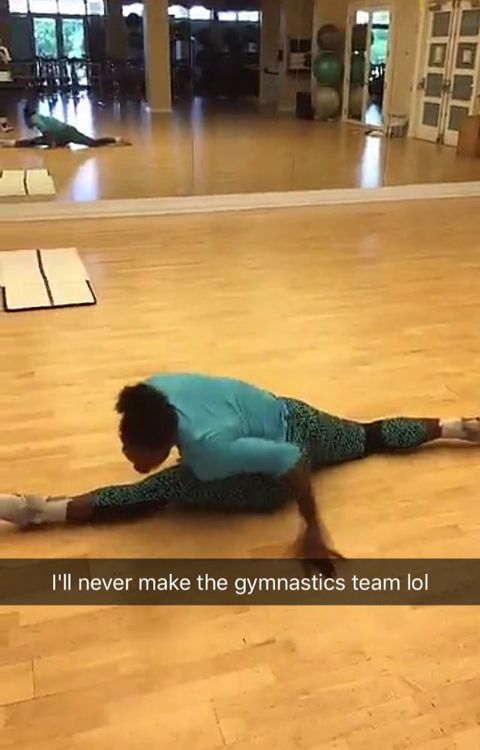 Since Serena Williams is no longer in the running for the Olympic gold medal in tennis, she's "trying out" for gymnastics after getting inspired by Simone Biles. Ha! Check out her footwork and get the latest on a news outlet reducing Olympic gold medalist Simone Manuel to just an "African-American" when you go inside…
Only Rena!
Unfortunately, tennis superstar Serena Williams was ousted from the Olympics after being defeated by Ukraine tennis player Elina Svitolina on Tuesday. So what does she do?  She flexes her gymnastics skills to see if she could make the team.  Ha!
On the heels of Simone Biles' epic individual all-around win, Rena is working on her gymnast skills to jokingly make the team. She posted up a series of SnapChat videos practicing her gymnast moves: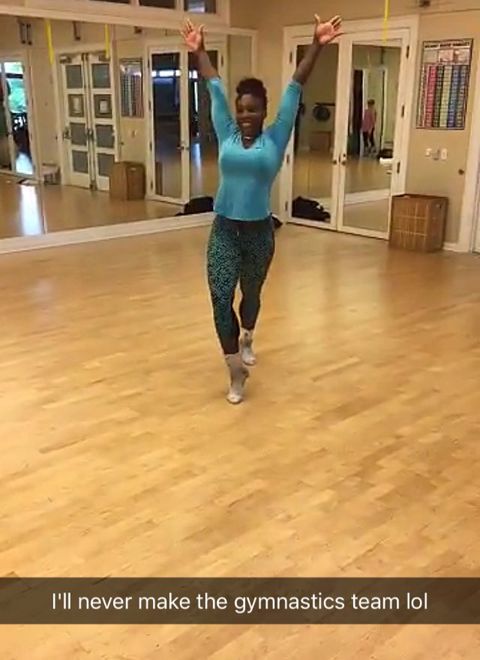 Hilar!
Before she hit the gym...
Chick showed off in some red lingerie on her social media. We see you Rena!
In other Olympics news...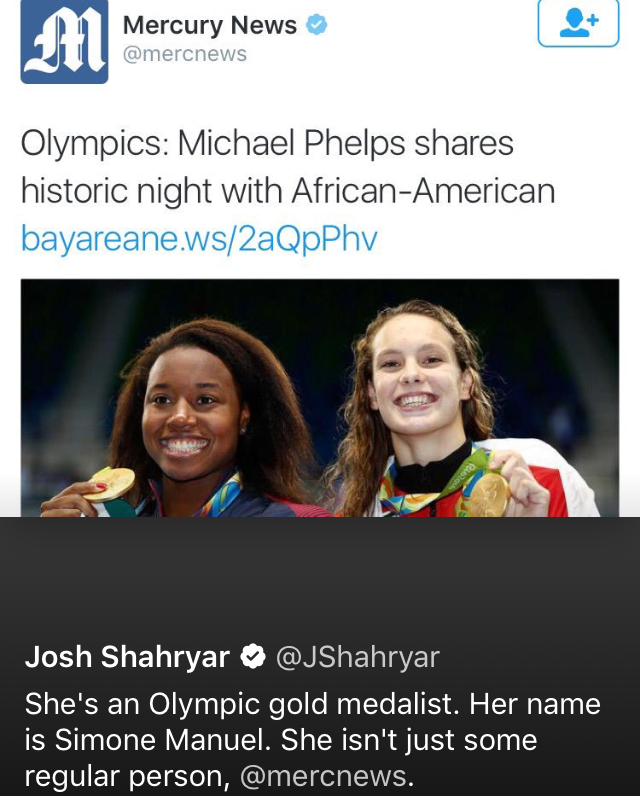 Olympic swimmer Simone Manuel made history last night as the first black woman to win an individual event in Olympic swimming. Not to mention, she set a new record in the women's 100-meter freestyle, ending the competition in 52.70 seconds.
So you would think one the largest media outlets would at least print her NAME in the title of an article. NOPE! Just "An African American."  The Mercury News TRIED it.
Peep the title for their article above. Hmph.
The news outlet eventually issued an apology and edited the title after their own staff dragged them for it: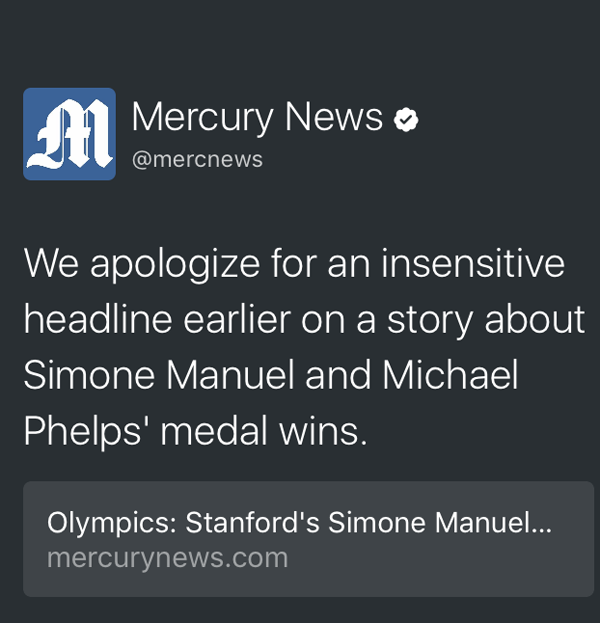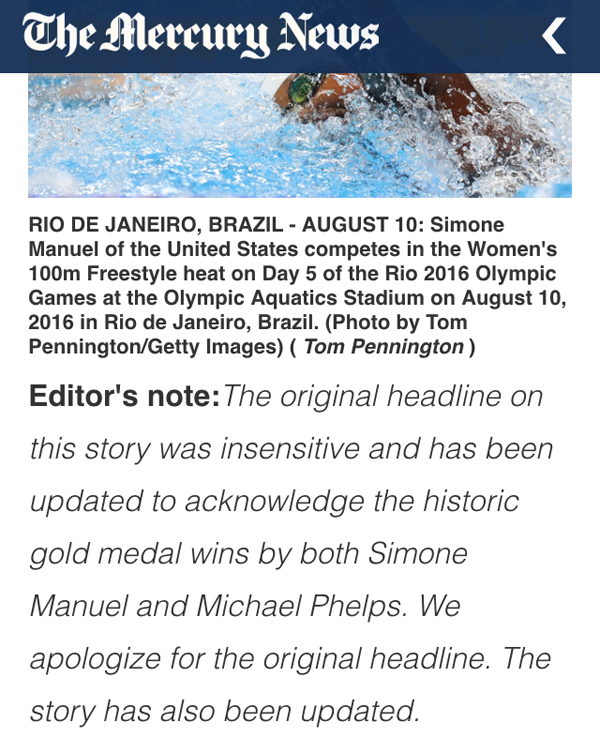 Mmmhmm....
Not only does Simone have a name, but the context of the title itself -- someone who Michael simply shared his night with -- is SO early 1900s.
In other Simone news, right after winning her historic gold medal, the YBF swimmer shed light on the racial injustices that are plaguing our country. She said in an interview
"It means a lot, especially with what is going on in the world today, some of the issues of police brutality," Manuel said to reporters after her gold medal performance. "This win hopefully brings hope and change to some of the issues that are going on. My color comes with the territory."
YAS! Say that Simone!
Photos: Serena's SnapChat