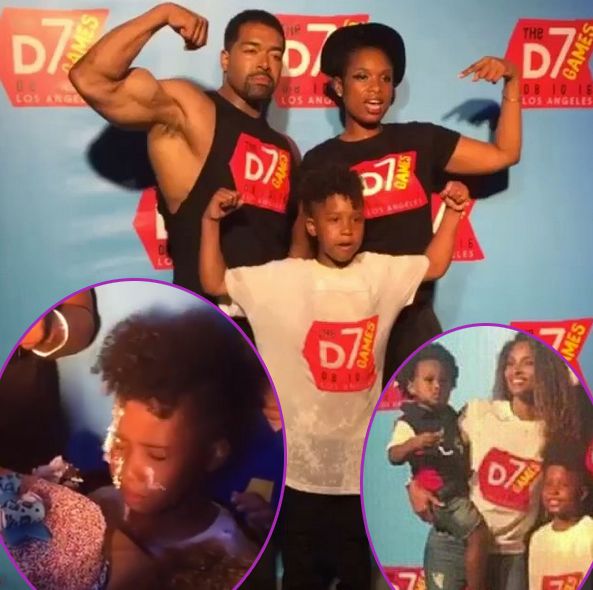 Jennifer Hudson's son David Otunga Jr. is 7! And to celebrate, his mom threw an extraordinary bash and doubled the fun when she started a cake fight! Ciara and BabyFuture were also in the mix for the party. Peep the funny cake fight video and CiCi getting down on the dance floor with the kiddies inside…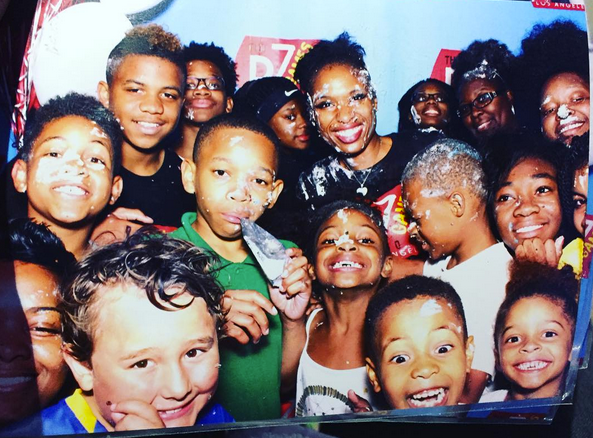 Jennifer Hudson is getting all the brownie points from her son David Otunga Jr. and his friends. She threw an awesome birthday bash for her little man who's growing up right before our eyes. He's 7 now! Time is flying.
JHud and her fiancé David Otunga costumed designed his entire party, dubbing it the "D7 Games" featuring all types of obstacle courses inspired by little David's favorite show, Ninja Warrior. How cool is that?!
When it was time to sing Happy Birthday, JHud tapped into her playful said and launched a cake fight on her baby boy. It's so cute! Oh, and peep how quickly CiCi gets out of the way:
Ha!
She shared a quick clip after the madness showing the aftermath: 
This is how David Jr. rolled in for his birthday celebration: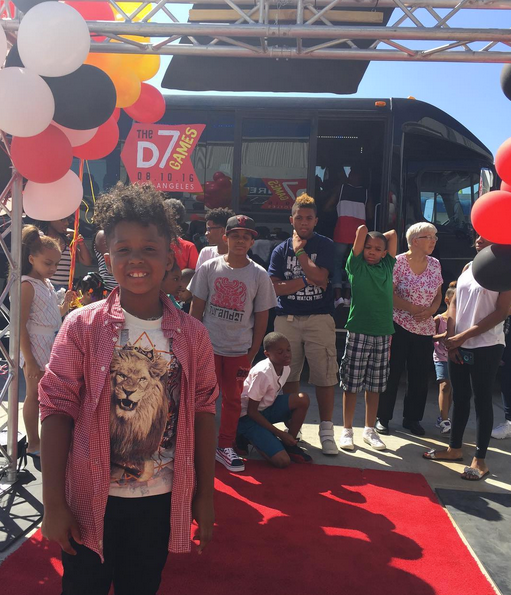 He was totally surprised after getting off the bus. Peep his priceless reaction below: 
Cute family flicks!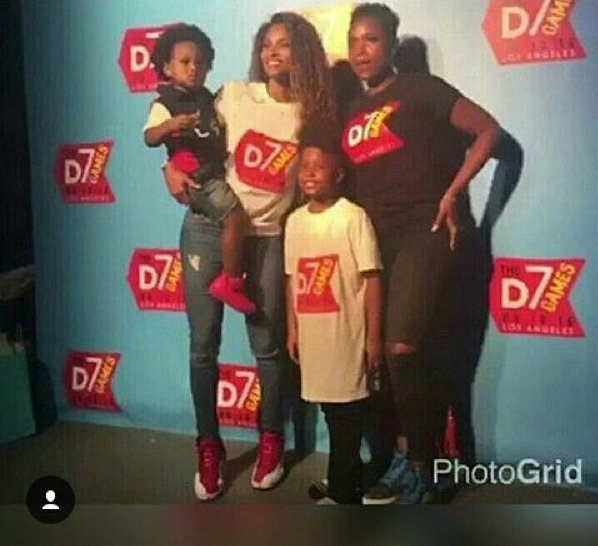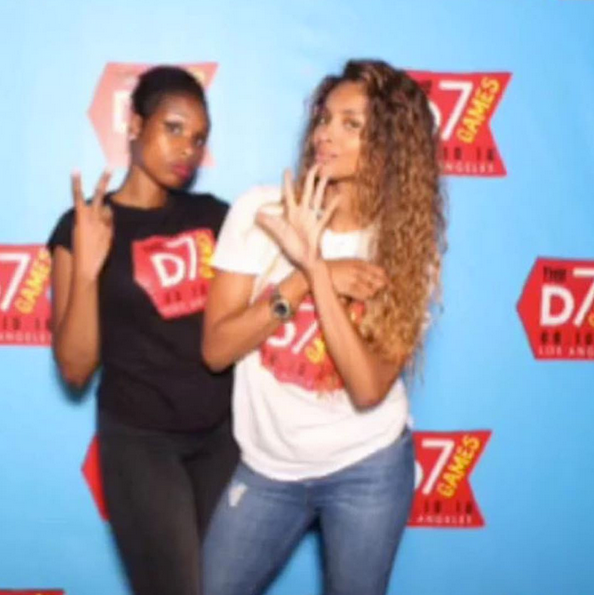 Ciara and Baby Future stopped on the carpet for a few fun flicks with the birthday boy, JHud and LaLa& Carmelo Anthony's son Kiyan Anthony: 
LaLa shared the adorable pic above with the caption, "Cousins."
Back inside....
CiCi hit the dance floor with the kiddies, schooling them on how to "Hit The Quan." Check it:
Get it CiCi!
JHud had some fun running through the human hamster ball with CiCi's song "1, 2 Step" playing in the background:
Then it was time to sing David Jr. Happy Birthday...with his REAL cake:
After the party...
David and a few of his friends had some fun at the "afterparty" in the pool. Aww...
Fun times!
Photos: JHud's IG/LaLa'IG/@russellciarawilson