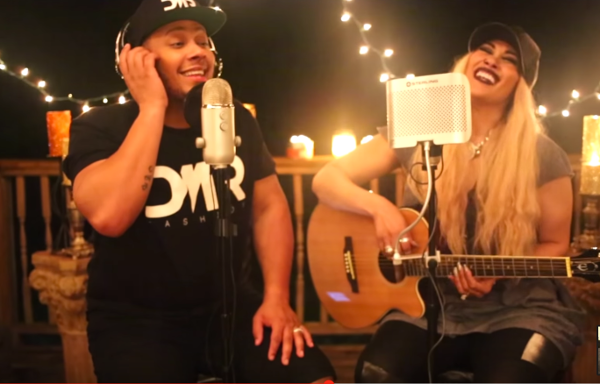 We love a good cover around these parts.  And R&B powerhouse vocalist KeKe Wyatt has been killing the cover game lately.  We've got the first look at her and her brother Keever's remake of the socially conscious classic "What's Going On" inside...
We all know KeKe Wyatt has the pipes to float over any song.  And apparently, it runs in the family. 
KeKe & her brother Keever West just unveiled their new project where they sing their own take on the 1971 classic that was born out of a tumultuous time during the Civil Rights era.  Perfect timing.
In this installment of #KekeCovers, the singer and Keever serve up perfect vocals along with a super sweet video, directed by Keever, featuring different kinds of love.  The sound is totally sugar for the soul.  Oh, and KeKe flexes her guitar-playing skills in the visuals too. 
The twosome give a flawless take on Marvin Gaye's track.  Check out the fab project below:
KeKe's newest album Rated Love is now available everywhere.