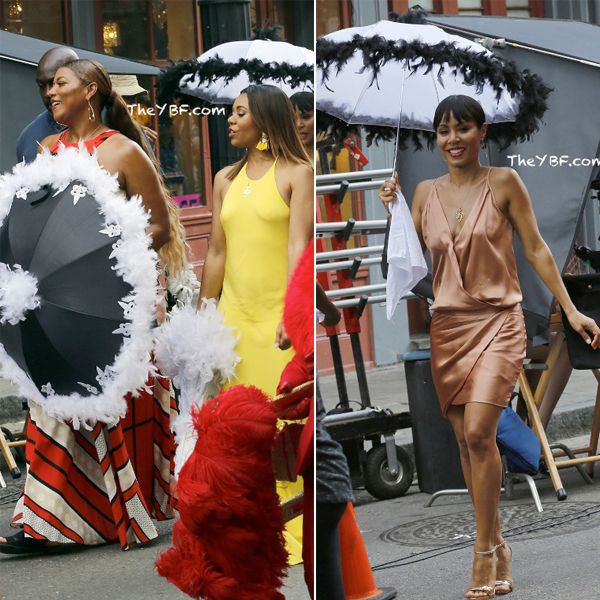 Queen Latifah, Jada Pinkett Smith and Regina Hall are still filming Girls Trip in New Orleans. Come inside to see how they got into the NOLA spirit, plus Lupita Nyong'o's stunning Tiffany & Co. ad….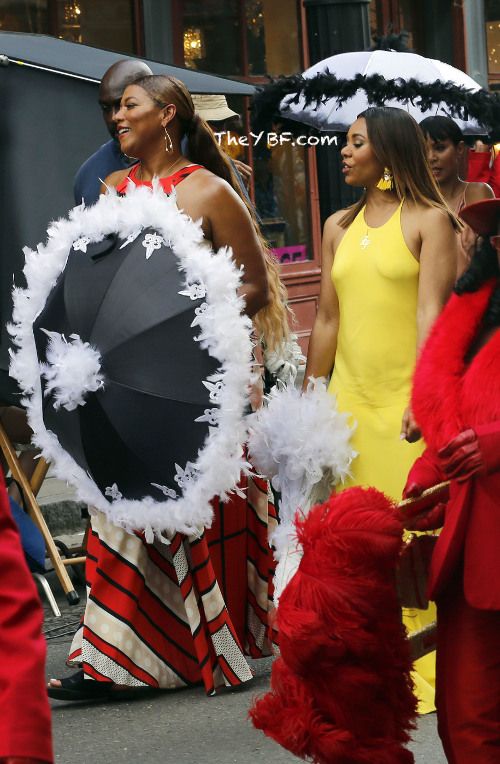 Queen Latifah, Jada Pinkett Smith and Regina Hall (along with actress Tiffany Haddish) are busy filming the upcoming Malcolm Lee-directed film Girls Trip, a comedy about a group of four friends who travel to New Orleans for the annual ESSENCE Festival where all types things pop off. The ladies rekindle their sisterhood, wild sides are rediscovered with some drinking, romancing and even a few fights.
We showed a few flicks of Queen and Jada on the set during ESSENCE Fest a few weeks ago. And now, we have new ones.
The three FAB chicks got into the NOLA spirit hopping in a traditional second line parade. The YBF ladies danced it up alongside a local brass band as they trekked through the streets of New Orleans decked out in vibrant ensembles complete with boas and feathered umbrellas.
Queen and Jada will be reuniting on-screen for the first time since the 1996 classic film Set It Off.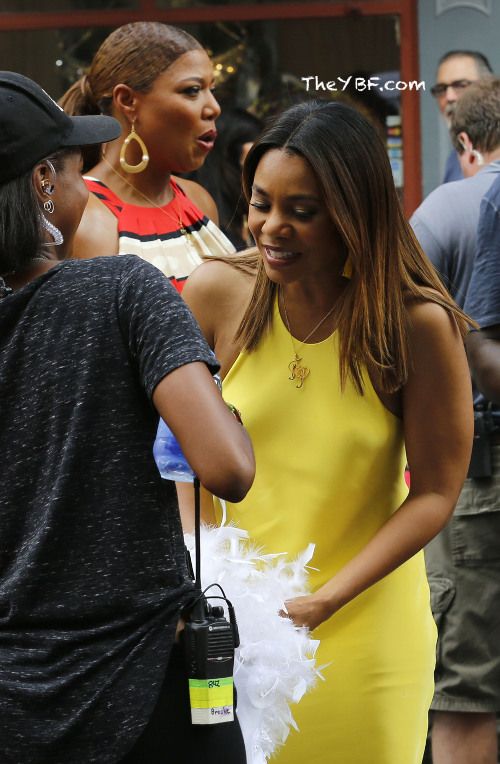 With "black•ish" creator Kenya Barris and Tracey Oliver writing the script and Will Packer producing, we can't wait to check it out. It's set to hit theaters July 21, 2017. Mark your calendars!
In a new editorial...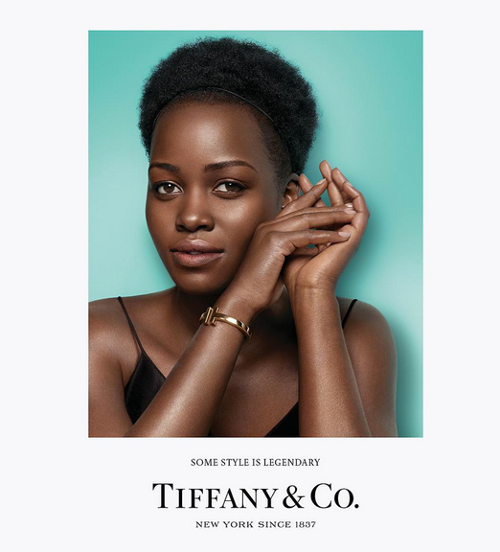 Why so flawless Lupita?!
Gorgeous Hollywood actress Lupita Nyong'o is one of the new faces of Tiffanny & Co. bringing the simplistic fab in their newest ad campaign. And she's one of the FIRST celebs to front the luxury jewelry brand.
The fall campaign also features actress Elle Fanning and models Christy Turlington and Natalie Westling, all shot by famed fashion photographer David Sims.
We love the simplicity of the pictorial as the Oscar winner models the "Tiffany T" bangle bracelet. Perfection!
The new ads will be released in print and online in September.
Photos: Pacific Coast News/Lupita's IG