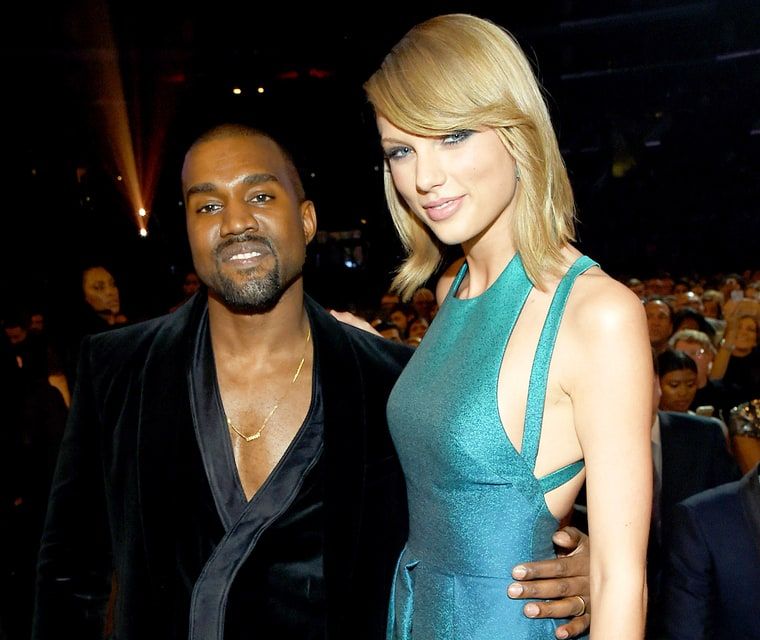 Apparently, we're still talking about this.  After Kanye West's wife Kim Kardashian went off about Taylor Swift in her recent GQ article saying Taylor played the victim role about that 'Famous" song lyric, she just released receipts to prove Taylor did, in fact, know about the song beforehand.
Deets inside...
As you already know by now, Taylor Swift has been vocal about being allegedly blindsided by Kanye referencing her on "Famous." 
On the track from The Life of Pablo album, Kanye says he feel like him and Taylor could still have sex, then says "I made that b*tch famous."
Remember when Taylor alluded to someone -- seemingly Kanye -- "taking credit for [her] accomplishments" during her Grammy acceptance speech right after this release? Well Kim addressed that in the new GQ saying:
Rick Rubin was there. So many respected people in the music business heard that [conversation] and knew. I mean, he's called me a bitch in his songs. That's just, like, what they say. I never once think, [gasping] 'What a derogatory word! How dare he?' Not in a million years. I don't know why she just, you know, flipped all of a sudden … It was funny because [on the call with Kanye, Taylor] said, 'When I get on the Grammy red carpet, all the media is going to think that I'm so against this, and I'll just laugh and say, 'The joke's on you, guys. I was in on it the whole time.' And I'm like, wait, but [in] your Grammy speech, you completely dissed my husband just to play the victim again. HMPH.
Both chicks tend to play the victim role pretty often, so this fallout is popcorn worthy.
Taylor famously said she knew nothing about the song.  Her brother even flipped out after its release, throwing his Yeezys in the garbage on Instagram.
Kanye responded saying he called Taylor and got her approval of the line while he was in the studio making the track.
Now, there's proof.
Kim posted up a series of Snaps where Kanye is seen in the studio speaking on the phone to who is supposedly Taylor, and we have every reason to believe that voice belongs to her.
In the videos, after Kanye reads her the line about them having sex, she says,"It's kind of like a compliment."
Taylor is also heard saying, "If people ask me about it," she says, "I'll tell them, 'Oh, he called me beforehand to tell me about it.' "
He does NOT, however, say the part about "I made that b*tch famous."
It seems the b*tch line is missing from the videos.  Why wouldn't Kanye/Kim include that line when it's definitely the one line that's probably causing issues?
Taylor's response to the shenanigans:
Girl...