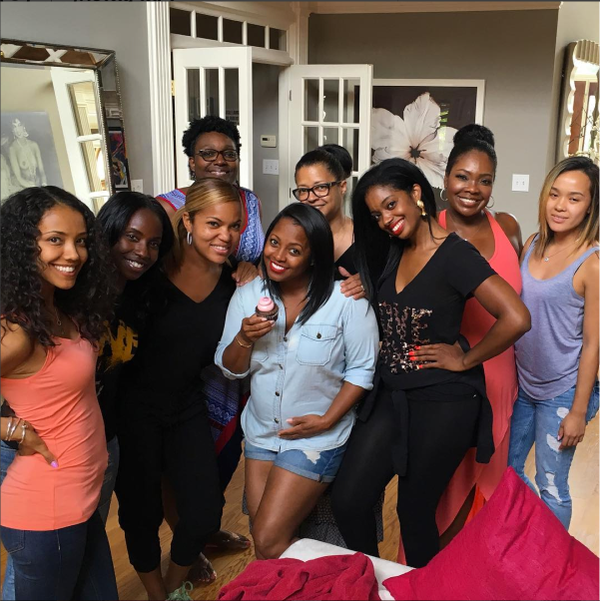 Oh baby!  Keshia Knight Pulliam is pregnant!  Deest inside on her big reveal....
Actress Keshia Knight Pulliam had a bag of surprises for her friends this weekend.  When she invited her girls over for brunch, she revealed the big news: She and husband Ed Hartwell are expecting! 
The newlyweds, who got hitched in secret (until revealing the news afterwards) this past January, are having a baby girl.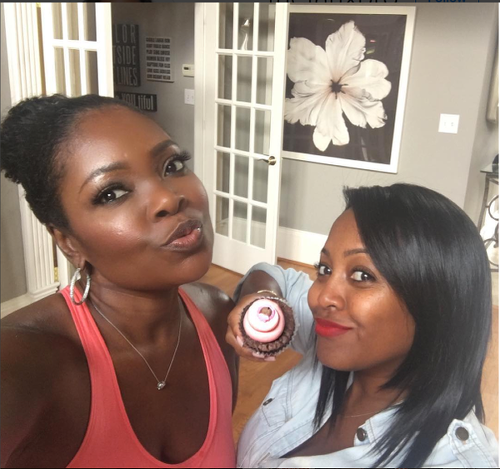 Keshia debuted her baby bump under her denim button down after teasing her followers on Instagram with "big news" she was going to release on her "Kandidly Keshia" podcast next week.
Her friends posted the above pics that gave it away.
Keshia's mom expressed her excited saying she's happy to become a grandma for the third time (Keshia's brother has two kiddies) posting up a pic of the first time mom-to-be.
As for how Ed's ex Lisa Wu Hartwell is going to take the news after she felt some kind of way about Ed not telling her he was getting re-married:
 

"We are actually great. After I got it out and addressed it, it's fine. EJ's happy, that's all I care about. I was disappointed, but life moves on," she told HipHollywood earlier this month.

The reality star and "Hollywood Divas" producer also talked about co-parenting with Keshia:

"We will probably end up being like Bruce Willis and Demi Moore and their situation, you know how you blend?"
She added,"When you do that and you mend — there's no hate going on. It's just the way that I found out about it. Other than that, my son is happy. He likes her. That's all that matters. She's great to my son, then I'm great to her. If she wasn't, then there would be a problem."
Congrats to Keshia & her hubby Ed!
Photos: @thefauxpro's IG/Keshia's IG