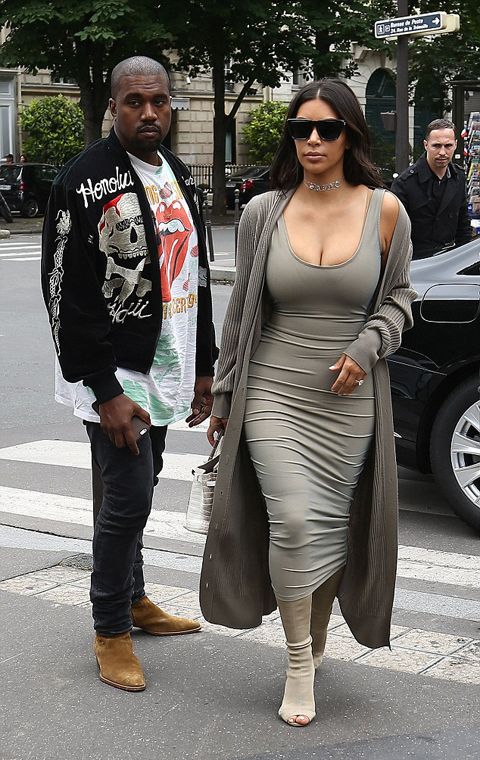 Amber Rose slams the Kardashian Klan in a new interview as she gears up for her new talk show. Meanwhile, Kanye West and his wife Kim Kardashian West are shopping it up in Paris. Find out what Amber said and peep pics of The Wests inside…
Amber Rose has a new talk show to promote. So what does she do? Chick drop a few sound bits about her "frenemy" Kim Kardashian West.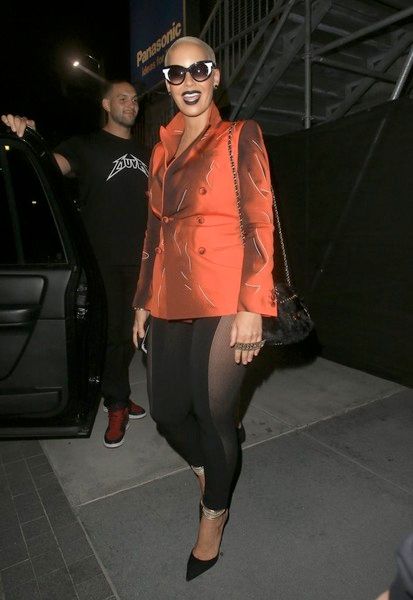 We all thought Amber's "beef" with the Kardashian-Jenner Klan was squashed when Kim posted up an "us-ie" of herself and the self-proclaimed feminist back in February. But now, Amber is back to throwing shots. To her defense, she didn't state anything other than facts.
In a new interview with the NY Daily News, Amber seemingly reignites her feud with Kim and her sisters saying the only reason any of them are famous is because of Kim's sex tape with singer Ray J.
"I don't hate Khloé [Kardashian]," said Amber. "Being a dancer and dealing with older men, gave me the humility and knowledge to speak on such a subject," she said about Kylie Jenner's former relationship with Tyga. "But let's face it. The only reason these girls have a career is because their older sister had a little fun on tape."
That's really not up for discussion, she's telling the truth.
The 32-year-old talk show host said she wants to use her new show to discuss issues like slut-slaming, something she has encountered numerous times during her life.
"I deal with talk like that every day," the budding actress said. "I recently dealt with that when my ex (Kanye) said he had to take 30 showers after he'd been with me. We were happy when we were together and now I'm getting slut-shamed because we're not anymore . . . and it's unfair. I definitely wanted a platform to talk about 'sex-positive' and other issues to show people who I really am."
Amber took to her Twitter to say she's NOT beefing with Kim, despite what she said in the interview: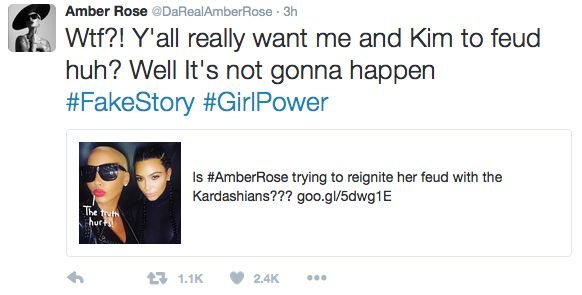 Oh. OK.
There are conflicting dates on when Amber's new talk show will premiere on VH1. We've seen it will premiere June 17th and July 8th. Either way, it's on the way and we're sure it will be MANY things.
Meanwhile....
The Wests don't seem bothered (at least not yet) by Amber's recent comments. Kanye West, who celebrated his 39th birthday last week, and Kim Kardashian West were spotted hitting the shopping scene in Paris this morning.
Per usual, 'Ye likely picked out his wife's attire. She was rocking a pair of YEEZY knitted over-the-knee peep-toe booties paired with a skin tight dress and a crocodile mini Birkin bag.  Looks liek she ready to show off her post baby body.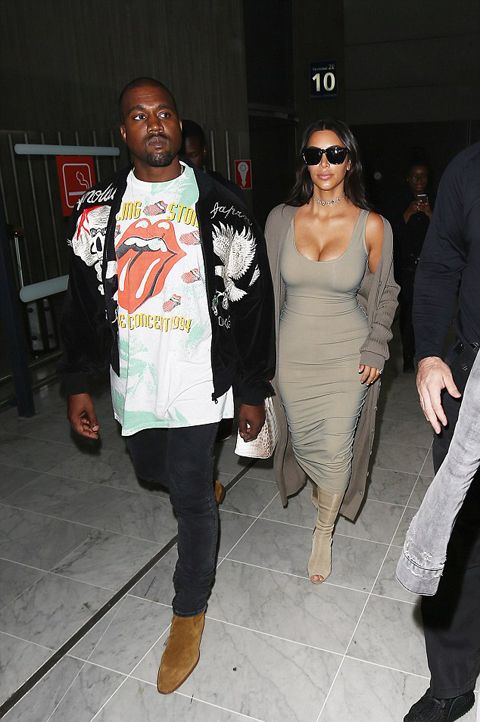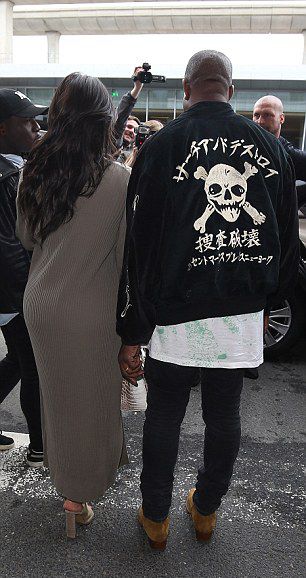 The couple caused a frenzy as they arrived at LAX on their way to Paris. Check it below:
Photos: Getty/Splash