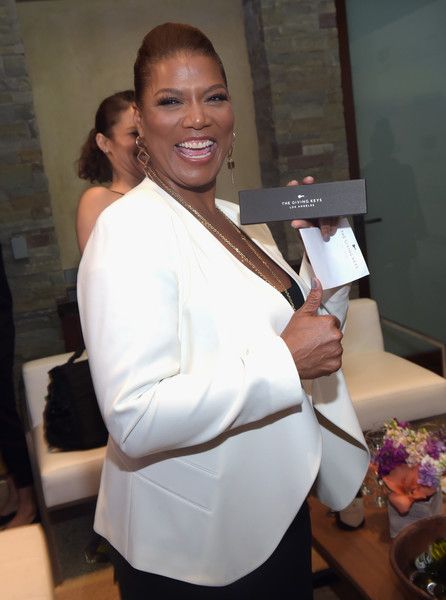 Queen Latifah will be honored at the upcoming VH1 Hip Hop Honors. Get the deets, plus check out Janelle Monae and Fantasia cutting a rug at the Playboy Jazz Festival inside…
All hail the Queen!
Queen Latifah will be the lady of the hour at the upcoming VH1 Hip Hop Honors: All Hail The Queens event to celebrate the best and brightest in Hip Hop. Queen will also serve as an executive producer of the show through her Flavor Unit production company.
This year's event will have a twist.
After a six-year hiatus, it will pay homage to the female pioneers, trailblazers and trend-setters who led a movement and infiltrated the ranks of the male-dominated genre to make their voices heard and still do today. The other honorees will be announced later this week.
Queen certainly fits the mold as a female trailblazer in the Hip Hop world. She's an award winning actress and singer, she's a rap pioneer, she runs her own production company and she fully embodies what it means to be a YBF chick.
VH1 Hip Hop Honors: All Hail The Queens will air live Monday, July 11th at 9pm EST from NYC.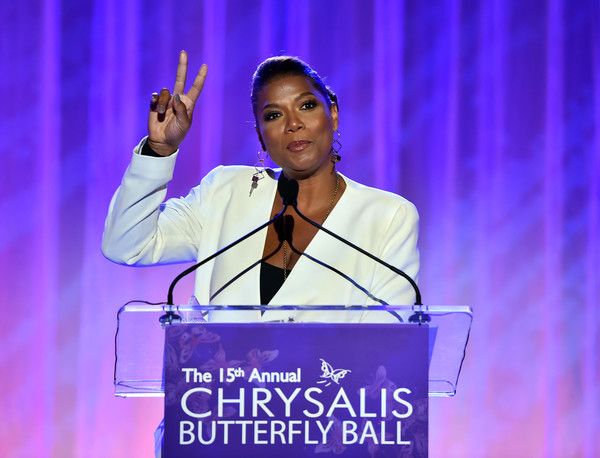 Over the weekend, Queen Latifah was honored at the 15th Annual Chrysalis Butterfly Ball at a private residence on in Brentwood, California. She was recognized for her philanthropic work with LA's Homeless.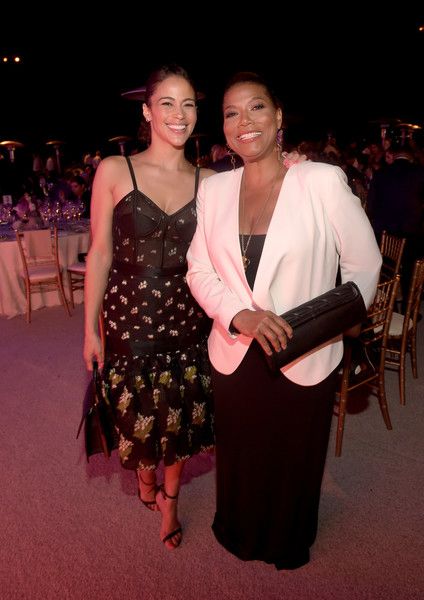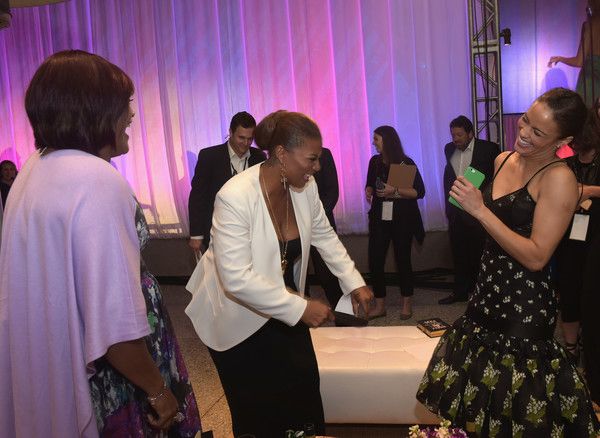 Perfect Match actress Paula Patton, who starred in Just Wright with Latfiah back in 2010, came out to support her friend and shared tons of laughs throughout the night.
Hitting the stage this weekend....
#BlackGirlMagic was in full effect at the 38th Annual Playboy Jazz Festival held at the Hollywood Bowl yesterday. WONDALAND honcho Janelle Monae rocked the appropriate jacket as she dominated the stage, running through her hits to rock out at the festival.
Peep a few clips from her set below:
Fantasia kicked off her shoes and tore up the stage as well.  Check it:
Fanny also did a Prince tribute:
Chick never disappoints.
BONUS:
Fab chicks Janelle Monae, Solange and Amandla Stenberg joined forces at the MADE LA event to soak in the runway shows, presentations, and events that fused fashion, music, art, and celebrity. Nice!
EXTRAS:
1.  The Orlando shooter reportedly scouted Walt Disney World last month as a place to terrorize.  STORY
Photos: Getty