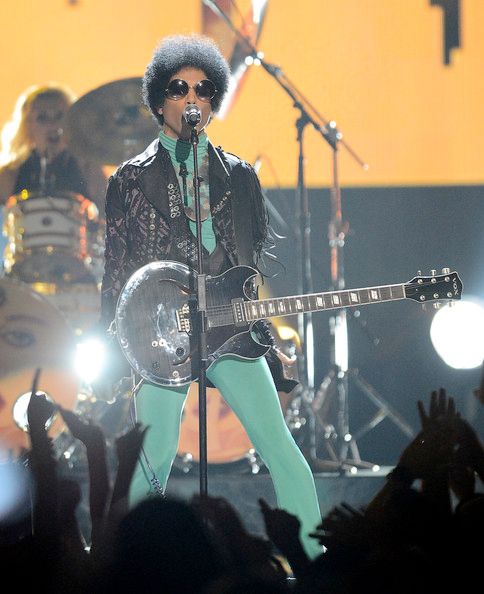 New updates have emerged with details about Prince's death. Find out the latest inside….
New updates are coming in about what caused Prince's untimely death.
According to a law enforcement official, tests show that the 57-year-old singer died of an opioid overdose. Opioids are medications that relieve pain.
The AP reports the findings confirm suspicions that opioids played a role in the singer's death. An investigation began after his death to find out whether he had been prescribed drugs in the weeks leading up to his death.
The Purple One died on April 21st after he was found unresponsive in an elevator at his estate Paisley Park in Minnesota. He had just come from a performance in Atlanta. Before making it home, his jet made an emergency landing in Moline, Illinois where he was rushed to the hospital. He left hours later and threw a party outside of his estate for free. 
The AP details the last days leading up to the iconic singer's death:
The Associated Press and other media reported, based on anonymous sources, that Prince was found unconscious on the plane, and first responders gave him a shot of Narcan, an antidote used in suspected opioid overdoses.

At least two doctors' names have come up in the death investigation being conducted by the Carver County Sheriff's Office, the U.S. Attorney's Office in Minnesota and the Drug Enforcement Administration.

Dr. Michael Todd Schulenberg, a family practitioner, treated Prince twice in the weeks before his death and told investigators he prescribed medications for the singer. The medications were not specified in a search warrant for the Minnesota hospital that employed Schulenberg at the time.

Schulenberg saw Prince April 7 and April 20 — the day before his death — according to the warrant. Schulenberg's attorney has declined to comment on the case.

Dr. Howard Kornfeld, a California addiction specialist, was asked by Prince's representatives on April 20 to help the singer.

Kornfeld sent his son Andrew on a redeye flight that night, and Andrew was among the people who found Prince's unresponsive body the next morning, according to Kornfeld's attorney, William Mauzy. The younger Kornfeld, who is not a doctor, was carrying buprenorphine, a medication that can be used to treat opioid addiction by easing cravings and withdrawal symptoms, Mauzy said, explaining that Andrew Kornfeld intended to give the medication to a Minnesota doctor who had cleared his schedule to see Prince on April 21.

Mauzy has refused to identify that doctor. Schulenberg is not authorized to prescribe buprenorphine.
Tragic.
May The Purple One eternally rest in peace.
Photo: Getty