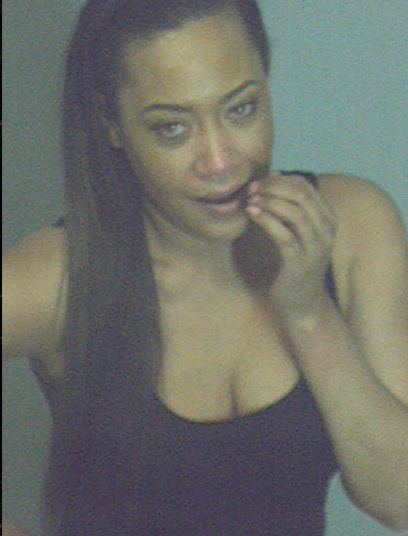 Lordt! Ex-Destiny's Child singer Farrah Franklin is behind bars after cops picked her up for public intoxication. In other legal woes, Meek Mill just found out he will be sitting in Philly a little longer than expected. Deets inside….
It appears someone had one too many….
Former Destiny's Child singer Farrah Franklin's world was rocked after she was arrested and charged with public intoxication. Not only that, she copped a possession charge for having a small amount of weed. Allegedly.
We're not sure what Farrah -- and that very red nose of hers -- was doing before the arrest, but TMZ reports the singer was involved in an argument with a male friend around 3 AM Thursday morning outside of a gym in Dekalb County, GA.
When cops rolled up on the scene, law enforcement allegedly saw signs of intoxication with her slurred speech bloodshot red eyes and smelling like alcohol. During her rant, she supposedly said "These n*ggas won't leave me alone." Cops allegedly asked her if she had been drinking and she supposedly responded "Not enough." Yikes.
That's when cops threw them cuffs on her and threw her in lock up. Her bail is set at $250 and (at the time of this post) she's still in custody.
It was all good earlier in the day. She joined SnapChat:
We'll let you know if she addresses this mess...or not.
In other legal woes....
Meek Mill was supposed to released from house arrest today, BUT the judge still isn't pleased with him.
It appears Meek didn't follow the rules involving his community service hours, so the judge reportedly added an additional 8 days to his sentence. The additional days will give him time to complete the right type of community service. He has been on house arrest since March.
Meek's paperwork says the judge specified what type of community service he was to complete, which included 90 days of work with the homeless, Habitat for Humanity or senior citizens and veterans.
However, Meek did his own thing -- visiting schools, giving motivational speeches and helping with the Flint water crisis. For the record, Meek's people claim the type of community service was never specified. Hmm…
So, just a little over a week before Meek can return to his L.A. mansion with his girlfriend Nicki Minaj.
Photos: TMZ/Meek's IG