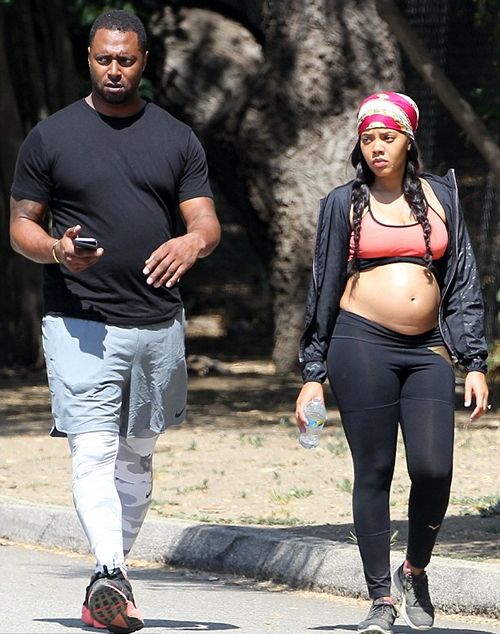 And there it is!  That baby bump that's been unsuccessfully hiding under all of Angela Simmons clothes lately.  Get her confirmation of her pregnancy -- and pics with her fiancé -- inside....
Angela Simmons is pregnant!  We've all been speculating for weeks about whether is or isn't, and now the fashion designer who recently got engaged is confirming what most of us already knew.
On Friday, the 28-year-old daughter of Rev. Run was spotted with her fiancé, Sutton Sean Tennyson, whom she likes to keep as hidden as possible.  The twosome were out and about in L.A. going for a hike, and Angela rocked her tank top lifted up as she exposed her pronounced baby bump.
Some believe this wasn't all just coincidence that she was suddenly caught with her shirt up, and that the pics MAY be staged.  Either way, she decided to post her own confirmation about an hour after the other photos hit the net.
The mom-to-be gushed:
We are overjoyed and super excited to receive a blessing this big! Starting a family was something that I could have only dreamed of.
The statement is interesting, seeing that she has been vocal for years -- even as recently as on her "Growing Up Hip Hop" reality show -- about remaining abstinent until marriage.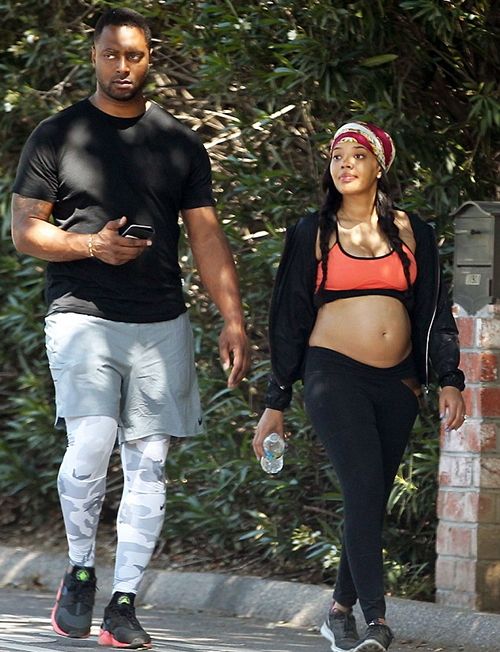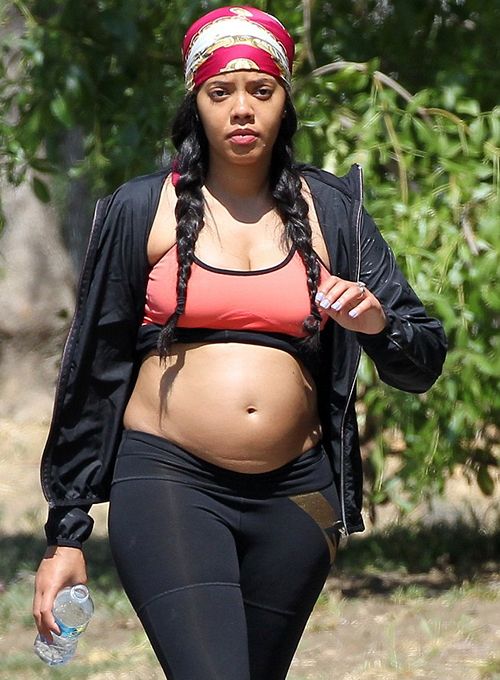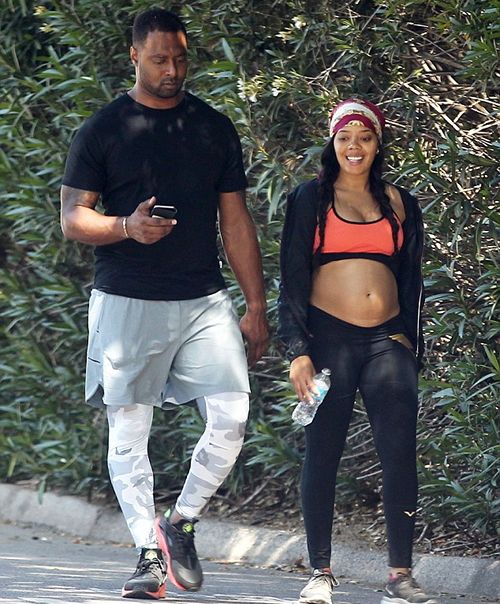 Angela looks happy and healthy, and that's definitely a plus.
Congrats to her and her husband-to-be on their bundle of joy!
Photos: Pacific Coast News/Instagram