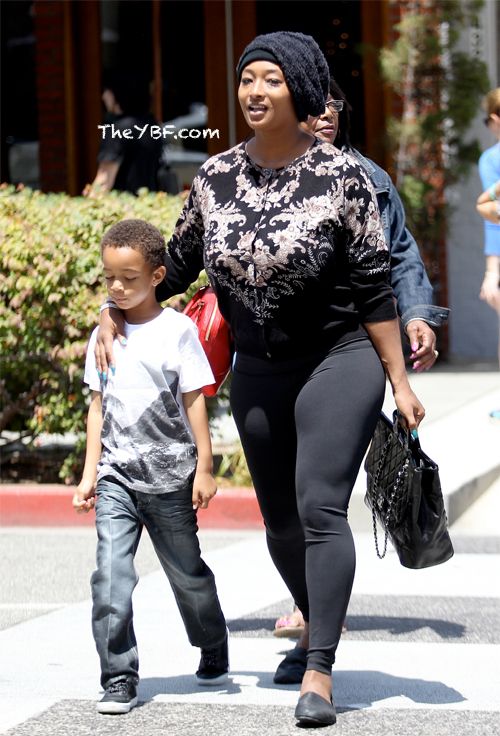 Toccara Jones popped up in Beverly Hills on a retail run with a kid. Meanwhile, Mel B and her husband Stephen Belfonte were busy getting kissy on the carpet at a Red Nose Day event. Pics inside…
Well here's a surprise. We don't see former "Top Model" Toccara Jones often, but photogs caught her in Beverly Hills yesterday.
The 25-year-old curvy model was dressed down in a pair of leggings, a shirt, Tom flats and beanie on her head as she made a few retail stops with a kid. The paps labeled the kid as her son, but we're not so sure it's her son. We never heard her talk about having a kid. Maybe it's a relative or a friend's kid.
Nice seeing her out and about. Hopefully, we'll see her slay a new spread or something soon.
Elsewhere...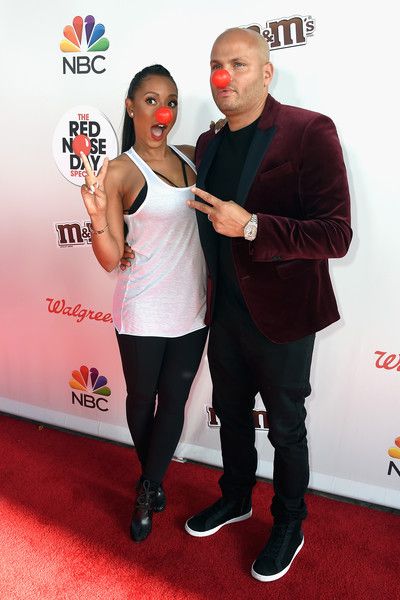 Former Spice Girl Mel B and her husband Stephan Belafonte are still going strong. The twosome hit the carpet at The Red Nose Day Special on NBC held at Alfred Hitchcock Theater at Universal Studios yesterday.
You'll recall, rumors were swirling that there was trouble brewing in their marriage in December 2014. Speculation grew when she showed up for a taping of "X Factor" with bruises on her face, a bruise on her cheek and scratches on her arms after a three-day hospital stay.Lately, they've been out and about together like everything is all the way 100 between them.
They were all about the PDA on the carpet: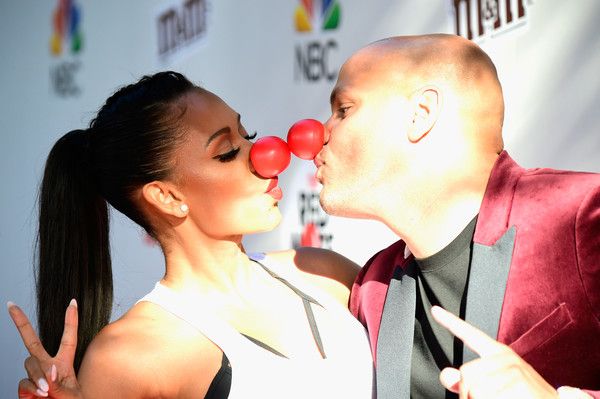 Looks like all is well in their household.
Actress Yvette Nicole Brown, wearing her red nose, took time from filming the upcoming New Edition biopic to party it up for a good cause. The holiday helps to raise funds for need children and young people across the nation and in 15 countries around the world.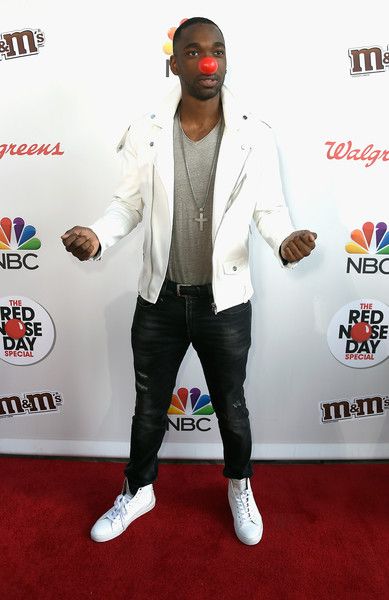 "Saturday Night Live" comedian Jay Pharoah came out to celebrate. He will be in Cleveland this Memorial Day weekend hitting the stage to bring the laughs.
"The People vs. OJ Simpon" actor Sterling K. Brown hit the carpet wit his new co-stars Many Moore and Milo Ventimiglia. The threesome are gearing up for a new dramedy series "This Is Us," coming to NBC this fall.
Photos: FameFlynet/Getty