Get ready for some kiddie fab! Jamie Foxx and Laura Govan hosted a super cute party for the little ones to celebrate the release of the new Teenage Mutant Ninja Turtles movie. Party flicks inside….
It was a total kiddie takeover at Jamie Foxx's mansion in Thousand Oaks, CA over the weekend. The actor/singer/comedian hosted a TMNT themed karate kickback with Laura Govan to celebrate the upcoming release of the Teenage Mutant Ninja Turtles: Out Of The Shadows film (out June 3rd).
About 40 kids and their parents -- many celeb parents -- invaded Jamie's backyard for a fun-filled day that included an on-site karate class, pizza party and live turtle petting. How cute!
Torrei Hart, ex-wife of Kevin Hart, brought her kids Heaven and Hendrix to indulge in the TMNT festivities. They are getting so big!
As for how Torrei and Kevin have been co-parenting as of late, the twosome hit up a production set together recently for a project. Torrei shared a picture on Instagram saying they had shot some funny stuff. She remained mum on what the project is, but we can't wait to see it because they're both pretty funny.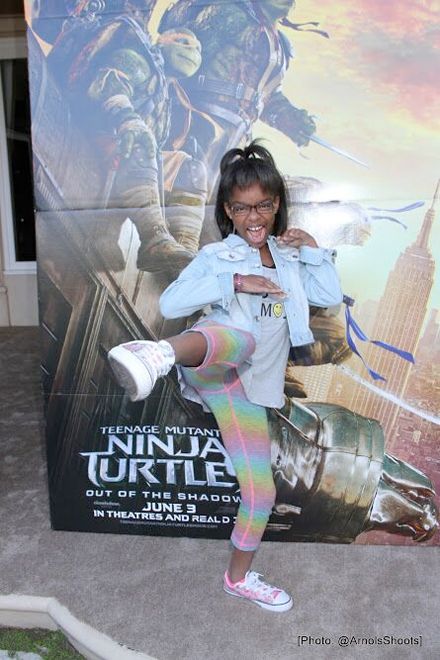 "black•ish" cutie Marsai Martin showed of her karate moves on the carpet before dancing it up with her co-star Miles Brown (atop).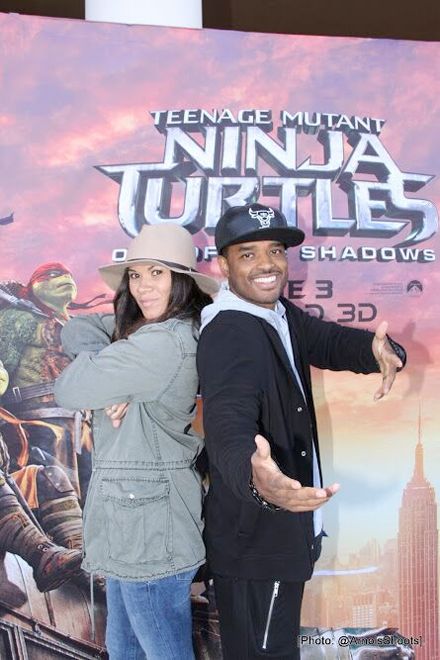 Can't forget the parents! "House of Lies" star Larenz Tate and his wife Tomasina Parrott Tate were all smiles as they hit the carpet.
If you haven't heard, "House of Lies" has been cancelled after five seasons. But, Larenz is still working. He currently stars on the new NBC series "Game of Silence," and he has a few movie projects coming down the pipeline.  You better get that coin Larenz!
"Flex and Shanice" star and singer Shanice brought her children Imani and Elijah along for the fun. We'll be seeing more of the Alexanders as their OWN reality show was picked up for season 2.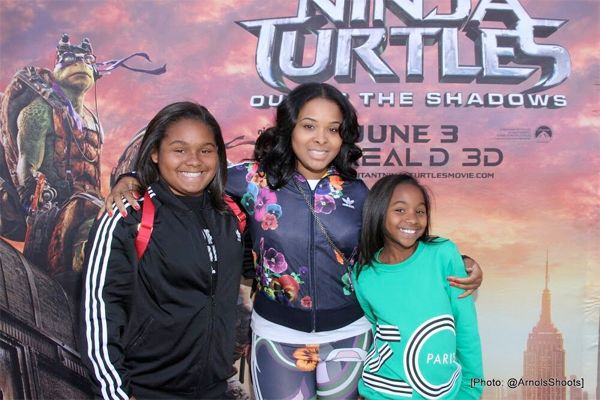 Mechelle Epps, estranged wife to comedian Mike Epps, kept her mind off of her pending divorce by enjoying a fun-filled day with daughters Mariah and Maddie.
Tank's girlfriend Zena Foster and their son Zion made their way there too:
Cute.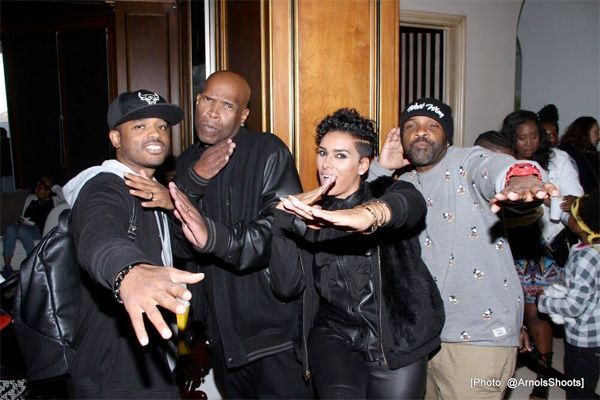 Radio host Big Boy was also in the mix and threw up his best karate chop he learned with the kiddies. Looks like fun times were had all around.
And here's what goes down when an A-lister hosts a kids' party in his big ass backyard: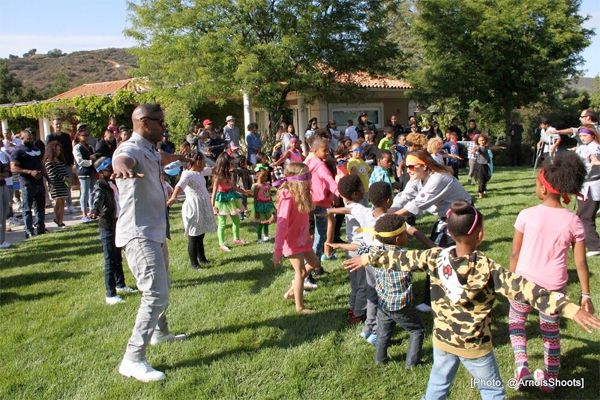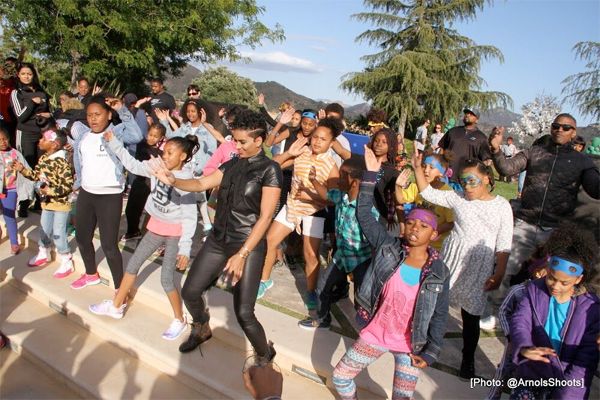 Whippin', Nae Nae'ing, and all that goes down.  Get it!
Fun times.
Photos: Arnold Turner/Cale Moss